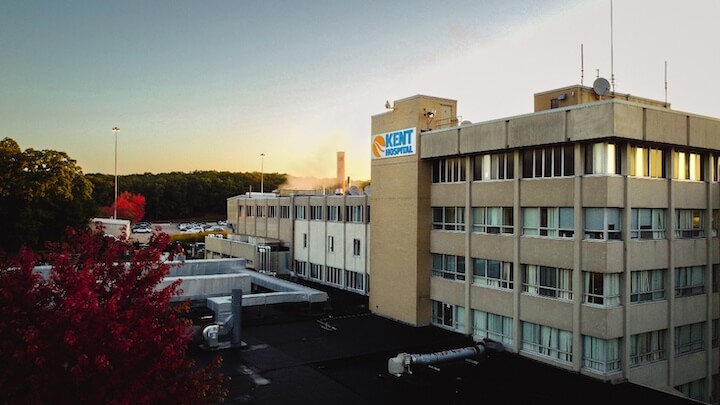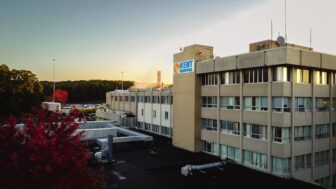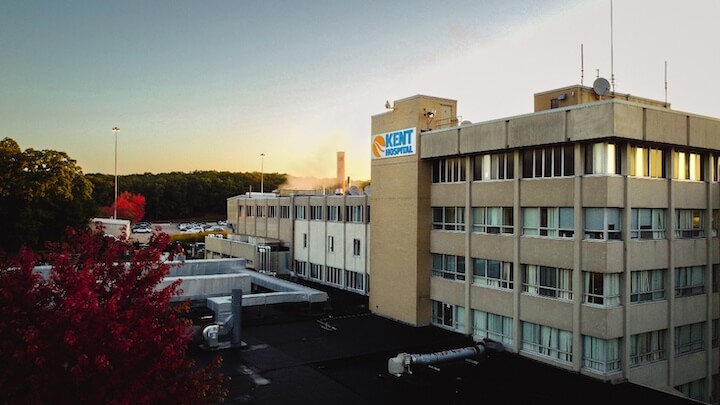 WARWICK, RI— Kent Hospital has earned The Joint Commission's Gold Seal of Approval® for Advanced Total Hip and Knee Replacement Certification by demonstrating continuous compliance with its performance standards.
The Gold Seal is an internationally recognized symbol of quality, according to the Joint Commission. The Joint Commission accredits more than 20,500 organizations worldwide and focuses on continually improving health care by setting the highest standards for health care quality throughout the world. In setting the standards, The Joint Commission consults doctors, nurses, and quality and safety experts to review the current standards and make recommendations for improvements.
The certification, offered in collaboration with the American Academy of Orthopaedic Surgeons, focuses on the pre-surgical orthopedic consultation to the intra-operative, hospitalization, or ambulatory surgical center admission, rehabilitation activities, and a follow-up visit with the orthopedic surgeon.
Kent Hospital underwent a rigorous, onsite review on Jan. 10 and Jan. 11. During the visit, the Joint Commission physician reviewer evaluated compliance with related certification standards including delivering and facilitating evidence-based clinical care, supporting self-management and patient-centered care. Joint Commission standards are developed in consultation with healthcare experts and providers, measurement experts, and patients. The reviewer also conducted onsite observations and interviews.
"Advanced Total Hip and Knee Replacement Certification recognizes health care organizations committed to fostering continuous improvement in patient safety and quality of care," says Deborah Ryan, MS, RN, interim executive vice president, Accreditation and Certification Operations, The Joint Commission. "We commend Kent Hospital for using certification to reduce variation in its clinical processes and to strengthen its program structure and management framework for orthopedic patients."
"At Kent Hospital, our primary mission is to provide quality care with compassion, with patient safety always at the forefront of everything we do. The Joint Commission's recognition of our continued effort to build a foundation for quality care and patient safety at Kent Hospital reminds the community that we are here to provide them with best-in-class care," said Dr. Paari Gopalakrishnan, president, and COO of Kent Hospital.
Dr. Thomas J. Barrett, the Medical Director of The Total Joint Center at Kent Hospital said, "this advanced accreditation is an affirmation of the incredible work the team at Kent has put forth to provide excellent care for our hip and knee replacement patients."