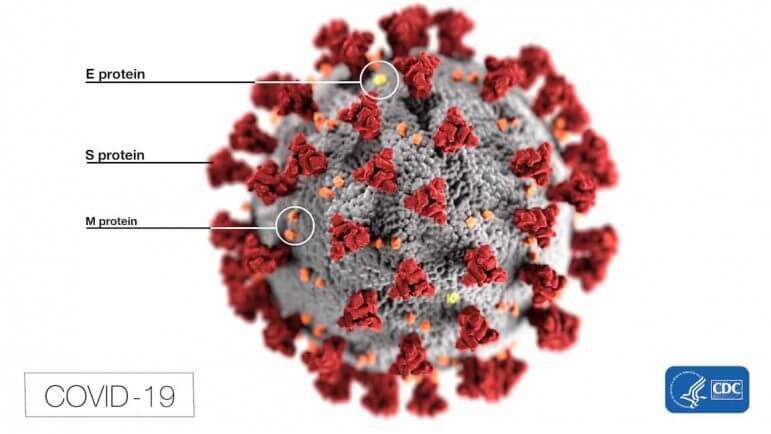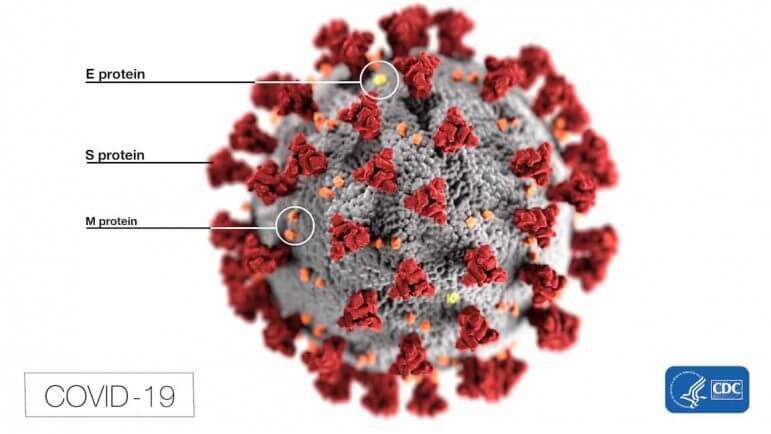 PROVIDENCE, RI — The younger the Rhode Islander, the less likely they are to have been at least partially vaccinated for COVID-19, effective against the dominant Omicron variant as Kent County COVID risk stands at medium.
RI Young Vax Rate
In Rhode Island, the overall vaccination rate showing people protected against these risks is at 99 percent, according to RIDOH. But the majority of the remaining few who aren't yet vaccinated with at least one dose are younger people, and the younger, the less likely they are to have been vaccinated with at least one dose.
Only 1 percent of children age 0-4 are vaccinated with at least one dose. Children six months to five years old have been eligible for a COVID-19 vaccine since June 20. The young vax rate rises to 44 percent for children 5-9, then to 66.9 percent for 10-4, and it jumps to 77 percent for children 15-18. The number dips to 72 percent for adults 19-25 and 25-29.
Though children and younger adults in general fare better if infected with COVID-19, there is no way to tell how an individual, young or old, will be affected by the disease. Some children have died after falling ill with COVID-19, the CDC reports, and vaccinations protect against that possibility.
The CDC warns that children can still get very ill from COVID-19, have short and long-term health problems, and still pass the disease on to others, including older and more vulnerable people.
"There is no way to tell in advance how children or teens will be affected by COVID-19. Those with underlying medical conditions or who have a weakened immune system are more likely to get severely ill from COVID-19.  Some examples of conditions that can make children more likely to get severe COVID-19 include:
Asthma or chronic lung disease
Diabetes
Obesity
Sickle cell disease
However, those without underlying medical conditions can also experience severe illness and be hospitalized. In fact, approximately 1 in 3 children younger than 18 years old hospitalized with COVID-19 have no underlying conditions," according to the CDC.
RI COVID Risk, Omicron, Long COVID
RI counties aside from the Kent County COVID risk are at low COVID-19 infection risk, according to the CDC.
In Rhode Island, that risk is now exclusively from the Omicron variant, which spreads easier than the Delta variant but is considered less deadly. In fact, daily deaths have fallen dramatically since Omicron was first detected in Rhode Island in December 2021, when a high of 10-15 people per day were dying from COVID-19 infections, to no COVID-19 deaths in July. No cases of the Delta variant have been detected in Rhode Island since February, after which all COVID-19 cases have been from the Omicron variant, according to the RI Department of Health.
Nonetheless, long-lasting side effects from the disease are still possible, including what is termed "long COVID" where symptoms linger for weeks, months, or years. There is also good news regarding Omicron on that front, as it is as much as 50 percent less likely to cause long COVID than the Delta variant, 5 percent versus 10 percent, according to the journal The Lancet.
Long-COVID symptoms include:
Tiredness or fatigue that interferes with daily life
Symptoms that get worse after physical or mental effort (also known as "post-exertional malaise")
Difficulty breathing or shortness of breath
Cough
Chest pain
'Fast-beating or pounding heart (also known as heart palpitations)
Difficulty thinking or concentrating (sometimes referred to as "brain fog")
Headache
Sleep problems
Change in smell or taste
COVID and Cognitive Decline
Less heartening was a recent study also published in The Lancet showing cognitive decline among people infected with COVID-19, with the severity of decline increasing with the severity of the infection. The effects were worst for people who required a ventilator during their illness.
"The scale of the observed deficit was not insubstantial; the 0.47 SD global composite score reduction for the hospitalized with ventilator sub-group was greater than the average 10-year decline in global performance between the ages of 20 to 70 within this dataset. It was larger than the mean deficit of 480 people who indicated they had previously suffered a stroke (−0.24SDs) and the 998 who reported learning disabilities (−0.38SDs). For comparison, in a classic intelligence test, 0.47 SDs equates to a 7-point difference in IQ," the study discusses.
However, even people experiencing relatively mild infections that affected their breathing suffered nearly a 0.1 SD difference in IQ, which would be a 1.5 point drop in IQ.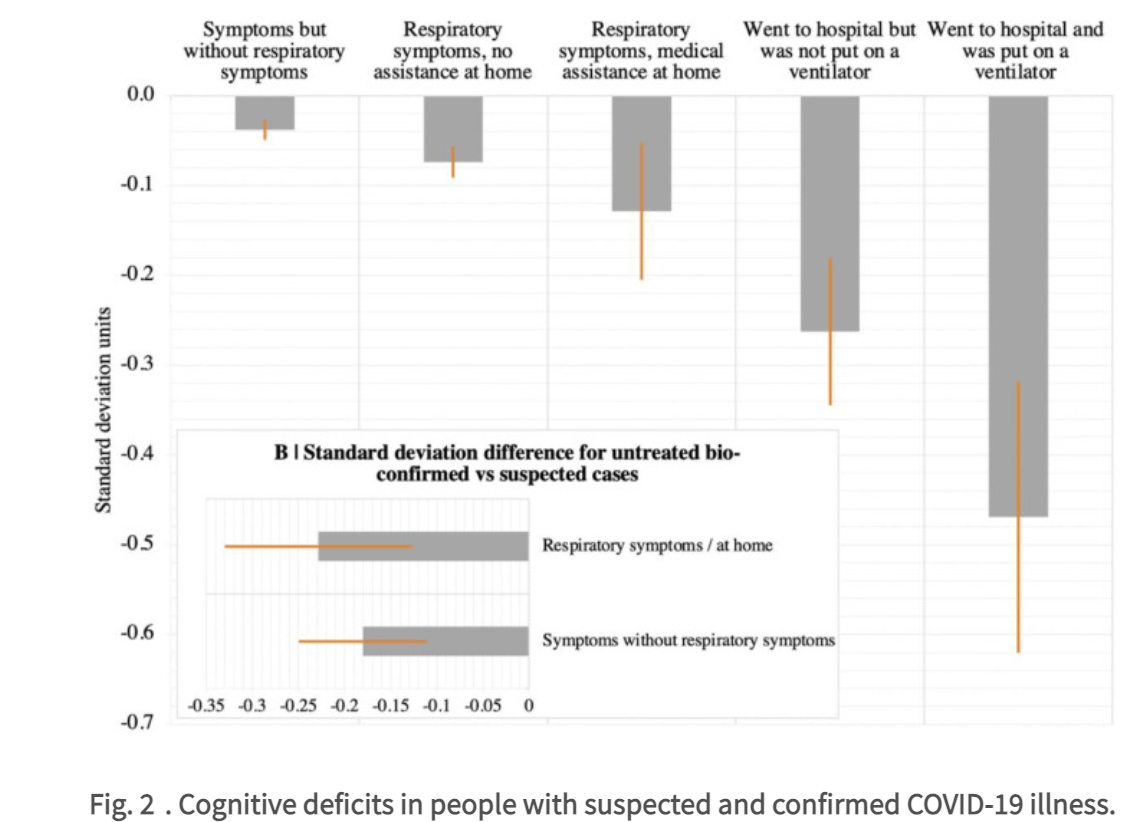 Current COVID Vax Effectiveness
According to the New England Journal of Medicine, two doses of either Astra Zenaca or Pfizer's vaccine provided limited protection against the Omicron variant. In both cases, booster doses significantly increased the vaccine's effective protection against the Omicron variant.
With the Pfizer vaccine, protection against Omicron was 65.5 percent, and that dropped to only 8.8 percent after 25 weeks. A booster shot restored the Pfizer vaccine effectiveness to high levels, at 67.2 percent, according to NEJM.
Omicron vaccine coming this fall
Pfizer has announced it is developing an Omicron vaccine tailored against the COVID-19 Omicron variant.
"Data from the Phase 2/3 trial found that a booster dose of both Omicron-adapted vaccine candidates elicited a substantially higher immune response against Omicron BA.1 as compared to the companies' current COVID-19 vaccine," Pfizer reported on its website announcing the results of tests of the new vaccine.
Pfizer's monovalent (protecting against one strain) candidate given as a fourth booster dose produced a 13.5 and 19.6-fold increase in neutralizing antibodies against Omicron BA.1. Its bivalent vaccine (a combination of the new and original vaccine) produced a 9.1 and 10.9-fold increase in neutralizing antibodies against Omicron.
On June 30, the U.S. Food and Drug Administration's independent experts on the Vaccines and Related Biological Products Advisory Committee advised manufacturers, including Moderna,  Johnson & Johnson, Astra Zenaca and Moderna, to add an omicron BA.4/5 component to their existing BA. 1 Omicron vaccine.
"We have advised manufacturers seeking to update their COVID-19 vaccines that they should develop modified vaccines that add an omicron BA.4/5 spike protein component to the current vaccine composition to create a two component (bivalent) booster vaccine, so that the modified vaccines can potentially be used starting in early to mid-fall 2022," The FDA reports.