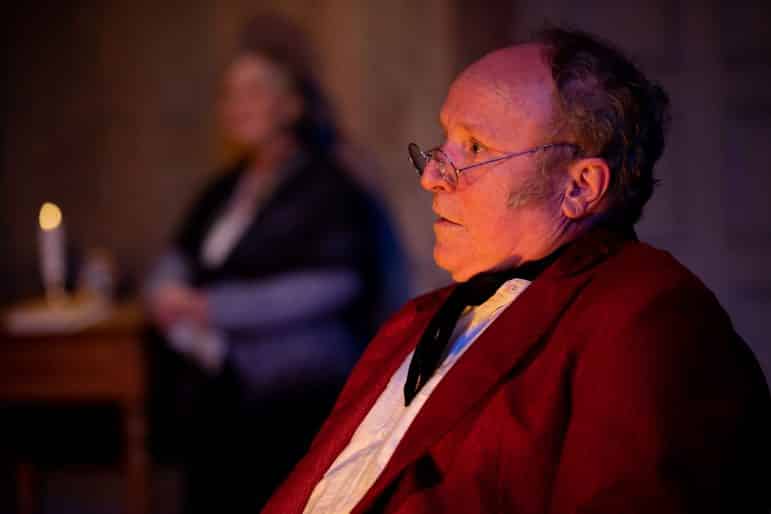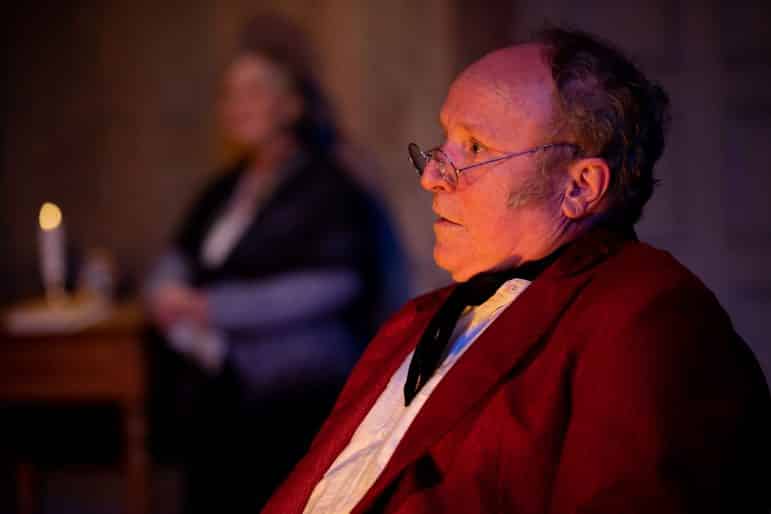 WARWICK— The Gamm Theatre's "JQA" is a highly entertaining look at a tremendously flawed man – John Quincy Adams, the sixth American president and son of  President John Adams.
Playwright Aaron Posner opted not to present a standard biography of the man, but rather fictional snippets from Adams' life as a way of conveying ideas about government and political philosophies.
What makes "JQA" unique is the four-member cast who all take turns playing Adams and the various figures who shaped his worldview.
The play begins in 1776 when Adams gets a tutorial in government by his stern father and proceeds to show us his evolution as a man, as a husband, and as a public servant.
The performances are all first-rate. Jonathan Higginbotham exhibits a mix of vulnerability and strength as Adams, who is told about the importance of compromise by his politically savvy friend Henry Clay (well-played by Normand Beauregard).
Higginbotham also shines in two other roles: as President Andrew Jackson, who arrogantly defends the practice of slavery and argues it made America great; and as the abolitionist Frederick Douglass, who challenges Adams to imagine living his life as a racial minority.
Candice Brown brings elegance and passion to the roles of George Washington, JQA's ailing mother Abigail, and JQA's long-suffering wife Louisa.
Helena Tafuri ("As You Like It") is a robust and confident Abraham Lincoln, who appears in the play's closing scene.
Tafuri and Higginbotham have a palpable chemistry as Louisa and JQA. Louisa implores her husband to have a little more compassion for the downtrodden in society.
Director Tony Estrella ("True West") clearly has an enthusiasm for this material and keeps the production running smoothly for its brisk 90 minutes.
"JQA" holds up a mirror to the tumultuous political and social climate we are now experiencing. Jackson tells Adams how people can be manipulated and controlled by fear. All they need is something to be afraid of and they will gladly rid themselves of their own rights. Sound familiar?
There's a great moment when Beauregard (as Clay) reminds Adams how many different religious, ethnic, and racial groups are occupying this country.
The fact that we have been able to stay intact for so long is nothing short of amazing.
As Adams is preparing to leave office at the end of his long career, Lincoln pays the elder statesman a visit. Adams hands down advice given to him by his late mother. It's a plea to be good, not only to the people of the country, but to the presidency itself. "JQA" hopes we will hold our leaders to a high ethical standard.
When Americans enter the voting booth in 2020 to select a president, our destiny as a country is at stake. Choose wisely.
 JQA runs through Nov. 17 at The Gamm Theatre, 1245 Jefferson Blvd., Warwick.
For tickets to JQA, visit gammtheatre.org or call 401-723-4266.