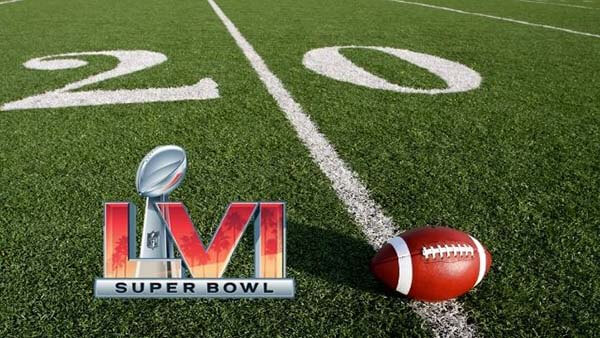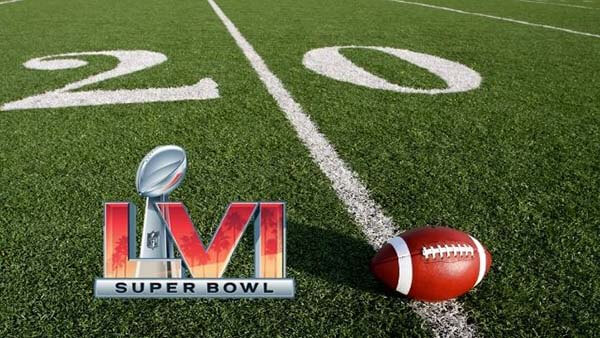 WARWICK, RI – After nearly two decades of watching the New England Patriots get into the postseason and regularly reach the Super Bowl, Sunday afternoon's contest may feel like a bit of a letdown around these parts.
But the NFL's championship game is still a major sporting event, one that draws the attention of casual and regular fans alike.
It's also a great reason to try out some new cocktails that represent the cities whose teams are playing in The Big Game, which this year are the Los Angeles Rams and the Cincinnati Bengals.
Here are a few drinks with varying levels of difficulty so that, whether you want to just throw a couple of ingredients together or show off some mixology skills, you can celebrate this year's Super Bowl in style.
And as always, do celebrate responsibly and don't drink and drive  – we don't want to see you featured in our Police Log.
Los Angeles-themed cocktails
This variation on the classic sour cocktail uses whiskey, a whole egg, and sweet vermouth.
For those with dietary restrictions (or  a concern about ingesting raw eggs), the best substitution is aquafaba, or the water from a can of chick peas. Just make sure the chick peas are packed without salt; aquafaba with salt will ruin the drink.
Ingredients:
juice of half a lemon (about 3/4 oz.)
1 tsp. powdered (confectioners) sugar
1 egg
1/4 tsp. sweet vermouth
1 1/2 oz. blended whiskey
Preparation:
Add all ingredients to a shaker and dry shake for 15-20 seconds to emulsify the egg.
Add ice and shake again to chill.
Double strain into cocktail glass.
The origins of this drink are disputed, with Heublein drinks executive John G. Martin claiming that he'd invented it around 1941 while Wes Price, then the head bartender at the Cock 'N' Bull in Los Angeles, said that he came up with the recipe in the '40s.
Whatever version of the story you believe, the fact is that the Moscow Mule became a hugely popular cocktail, and remains a unique one thanks to the use of copper mugs as drinking vessels.
(Don't worry if you don't have copper mugs; Collins or pint glasses will work – just make sure to stash them in the freezer to chill them ahead of time.)
Ingredients:
2 oz. vodka
1/2 oz. lime juice, fresh squeezed
3 oz. ginger beer (or more to taste)
lime slice for garnish
Preparation:
Fill mug or glass with ice.
Add vodka and lime juice and stir.
Top with ginger beer and garnish with lime slice
This drink gets its name from a chain of restaurants that cropped up in Los Angeles starting in the late 1920s, with the first Brown Derby location at 3247 Wilshere Blvd., according to The Spirits website – but it wasn't invented there.
Writer Richard Godwin explains that the cocktail actually originated at the Vendôme Cafe, a rival bar on Sunset Boulevard.
And while the Brown Derby chain is long defunct, the drink has remained a fixture in the LA bar scene.
Ingredients:
2 oz. bourbon
1 oz. pink grapefruit juice
1/2 oz. rich honey syrup (or maple syrup)
Preparation:
Add ingredients to shaker with ice.
Shake until chilled.
Double strain into cocktail or couple class.
(Optional) Use vegetable peeler to remove strip of grapefruit peel and expel oils onto drink, then drop peel into glass.
Cincinnati-themed cocktails
It really doesn't get any easier than this: Beer and soda water (a/k/a seltzer).
But what makes The Cincinnati fun is all of the variation that you can find in those two ingredients – lagers, ales, IPAs, even stouts could work. And with seltzer, there's a whole range of flavors to complement whatever brew you're using.
However you build this drink, make sure to chill your glass and keep all of the ingredients cold until you're ready to mix and serve.
Ingredients:
1/2 pint each beer and soda water (or seltzer)
Preparation:
Pour chilled beer into pint glass
Top with soda water
Named after the Bengals' motto – and reflecting the underdog reputation the club earned this year following years of mediocrity – the invention of this cocktail is credited to Molly Wellmann of Japp's in Cincinnati, according to Liquor.com.
This one requires a little pregame work to make the vanilla syrup, which is a basic simple syrup with vanilla beans steeped in it. (You can substitute 4 tsp. pure vanilla extract for the two vanilla beans in the original recipe.)
Wellmann's specs for the cocktail include milk stout, which is sweeter than a regular stout like classic Guinness. Around the Warwick area, you'll find Left Hand Milk Stout at I.M. Gan Discount Liquors on Warwick Avenue.
Ingredients:
4 thin strips of orange peel
2 oz. black spiced rum
1/2 oz. vanilla syrup
3 oz. milk stout
5 mint leaves
Preparation:
Press orange strips into coupe glass.
Stir rum, syrup, and mint leaves in a mixing glass.
Carefully strain contents into glass to prevent disturbing the orange peels.
Top with milk stout.
(Optional) Shout "Who Dey!"
This cocktail, the unofficial drink of the state of Ohio, is a basic gin martini with black olives for garnish to mimic the look of buckeye nuts (which are not safe to eat).
And since the martini is more of a template than a specific recipe, feel free to substitute vodka for the gin and Lillet Blanc or even sake for the dry vermouth.
This recipe calls for the James Bond treatment – shaken not stirred – but that tends to water down the drink more than agitating the mixture with a spoon.
Ingredients:
3 oz. gin
1 oz. dry vermouth
2 black olives on toothpick for garnish
Preparation
Shake (or stir) gin and vermouth with ice to chill.
Strain into martini glass.
Garnish with olives.
About Super Bowl LVI
Who: Los Angeles Rams (NFC, 15-5) vs. Cincinnati Bengals (AFC, 13-2)
Where: Los Angeles, CA
When: Sunday, Feb. 13, 2022.
TV Channel: NBC. Kickoff scheduled for 6:20 p.m.
Quick facts: This is Cincinnati's first appearance in the Super Bowl in 33 years and the Rams' first in their new home at SoFi Stadium… Even though the game is being played in the Rams' home stadium, the Bengals will wear their home uniforms because the AFC representative is the designated home team on even-numbered years… Los Angeles is only the second team in NFL history to play the Super Bowl in their home stadium; the first was the Tampa Bay Buccaneers who won Super Bowl LV in 2021… The Rams are 1-3 in the Super Bowl, including their time in St. Louis; the Bengals are 0-2, losing both times (in 1981 and 1989) to the San Francisco 49ers.