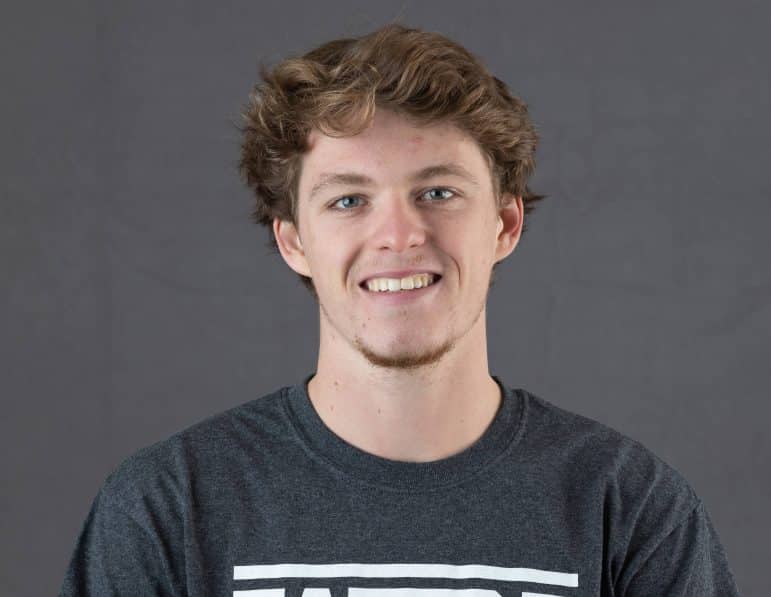 WORCESTER, MA — Avery Ingegneri of Warwick was one of 15 WPI men's track & field student-athletes earning All-New England honors this past weekend.
Sophomore Oliver Thomas won the 60-meter hurdle title as the WPI men's track & field team placed third at the 2019 NCAA Division III New England Championships hosted by MIT. It is the program's best indoor finish and second only to the 1987 outdoor championship team overall.
The hosts earned the team crown with 164 points while Tufts was second (78) and the Engineers collected 67 points. Southern Maine (65.5) and Middlebury (64) rounded out the top five.
Thomas' 8.08 also serves as a new school record and the third-ranked time on the NCAA Division III performance list. He was followed by sophomore Malek Elshakhs with an eighth-place 8.75. Sophomore Matt Adiletta tied his school record with a 6.96 in the 60-meter dash as senior Antoine Harris crossed the finish line .05 seconds later (7.01), which was .01 off his PR of 7.00 in the prelims.
Earlier this month, Thomas and Adiletta garnered All-New England status in their respective events at the NEICAAA (All-New England All-Divisions) Championships.
Sophomore Ben Steeves set a personal best with a 1:21.76 in the 600-meter run and was called upon as a substitute in the All-New England 4x400m and distance medley relays. The 4x400m consisting of junior Alex Rus, senior Antoine Harris, Steeves and junior Nick Fleury took third in a time of 3:25.45 while the DMR configuration of junior Avery Ingegneri, Steeves, freshman Nate Meyer and freshman Brian Brooks secured sixth in a time of 10:21.67.
Rus registered a 50.50 in the 400-meter dash, which was good for third. The 4×800-meter relay team of Brooks, Meyer, Ingegneri and junior Tom Hanlon collaborated for a fourth-place 7:57.91. Hanlon was also fifth in the 1,000-meter run (2:31.46). Sophomore Johann Bradley had a fifth place effort as he tied for the spot with a height of 14-8 in the pole vault.
Adiletta was sixth in the 200-meter dash (22.60) while seniors Ryan Wittenberg and Michael Brady placed seventh in the 800-meter run (1:56.48) and 5,000-meter run (15:18.51). Junior William Kopellas used a personal-best leap of 21-2.75 in the long jump to earn a valuable point for the Engineers.