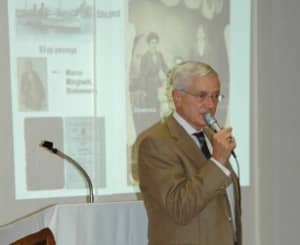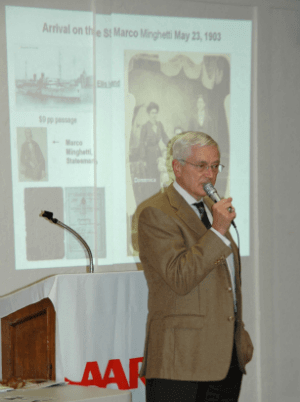 WARWICK, RI — Retired gastroenterologist and writer,Dr. Ed Iannuccili will join patrons at the Warwick Center for the Arts Saturday, March 10, from 6:30 – 8:30 p.m., for a night of history, memories, and stories about growing up Italian in Rhode Island discussing his newest book, "Growing Up Italian: The Story Continues."
As a sequel to his popular books, Growing Up Italian: Grandfather's Fig Tree and Other Stories and What Ever Happened to Sunday Dinner, Dr. Ed walks, and sometimes runs you through his teenage years. He shares his
neighborhood through tales of 'Capturing the Flag' in the sand banks, getting a rah-rah, and playing the pinball
machine.
He writes of his elementary school adventures, singing debut, and favorite teachers. You will laugh aloud as he moves on to junior high school with stories of his career book, going for pizza, playing the drums in the band concert, and more. He ends with the wonderful summer days in his parents'; rented beach house.
Warwick Center for the Arts Italian Nights with Dr. Ed are a popular event and sell out quickly! Advance registration is required for this event. Tickets are $12 per person. Ticket price includes light refreshments.
Wine and raffle tickets will be available for purchase.
Dr. Ed will be available to sign copies of all three of his books, available for purchase at $10 each. Find
information on our website at www.warwickcfa.org.
For tickets, please call 401-737- 0010. All proceeds from this event will support Warwick Center for the Arts
public arts programs.