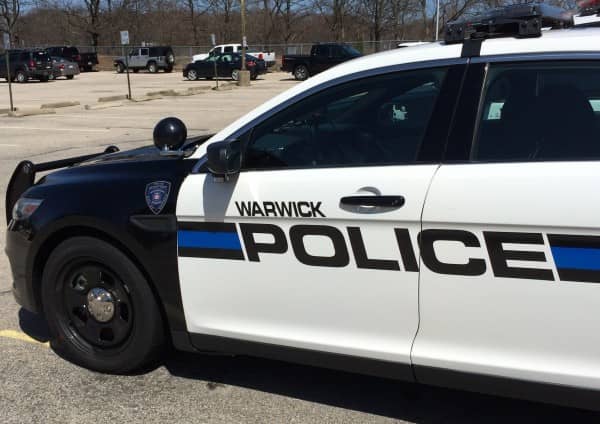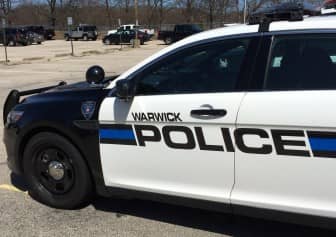 WARWICK, RI — Warwick Police arrested an East Greenwich driver on a DUI charge Feb. 9 at 10:22 p.m. after he struck a 29-year-old woman with his Jeep as she crossed the street at 3376 Post Road near Remington House Restaurant, inflicting minor injuries.
Officer Brian Holleran arrived at the address to find a red Jeep parked pointing south on the street, with a woman lying on the road, conscious and breathing, and a man, later identified as Joseph Greene, 49, of 17 Duke St., East Greenwich, pacing nearby, according to the officer's report.
Holleran told Greene to move to the side of the road and wait for the officer to interview him about the incident. As Greene complied, Holleran noted the driver staggered and appeared off-balance, requiring his hand on the vehicle to steady himself as he walked, according to the report.
Holleran spoke with Greene, who said he was coming from his girlfriend's house in West Warwick, where he had had five beers, a regular amount for him, he said. While he was passing through the area, a person jumped in front of him.
Holleran invited Greene  to peform a number of sobriety tests, including asking him to recite the alphabet from C to S, which he did. Holleran also asked him to count from 68 backwards to 49, which he also performed without incident.
The other tests did not go so well. Greene displayed a lack of smooth pursuit in his vision, was unsteady and failed to count steps properly during a walk and turn test, and could not balance for longer than a few seconds on one foot.
Holleran arrested Greene,  on suspicion of DUI and transported him to Warwick Police Headquarters, 99 Veterans Memorial Drive, where he declined to take a breathalyzer test. Holleran charged him with DUI, blood alcohol unknown, and cited for refusing a blood alcohol test.
Greene was scheduled to answer the DUI charge March 20 in Third District Court, and released to a sober adult. His Jeep was towed by Blue Sun Towing.