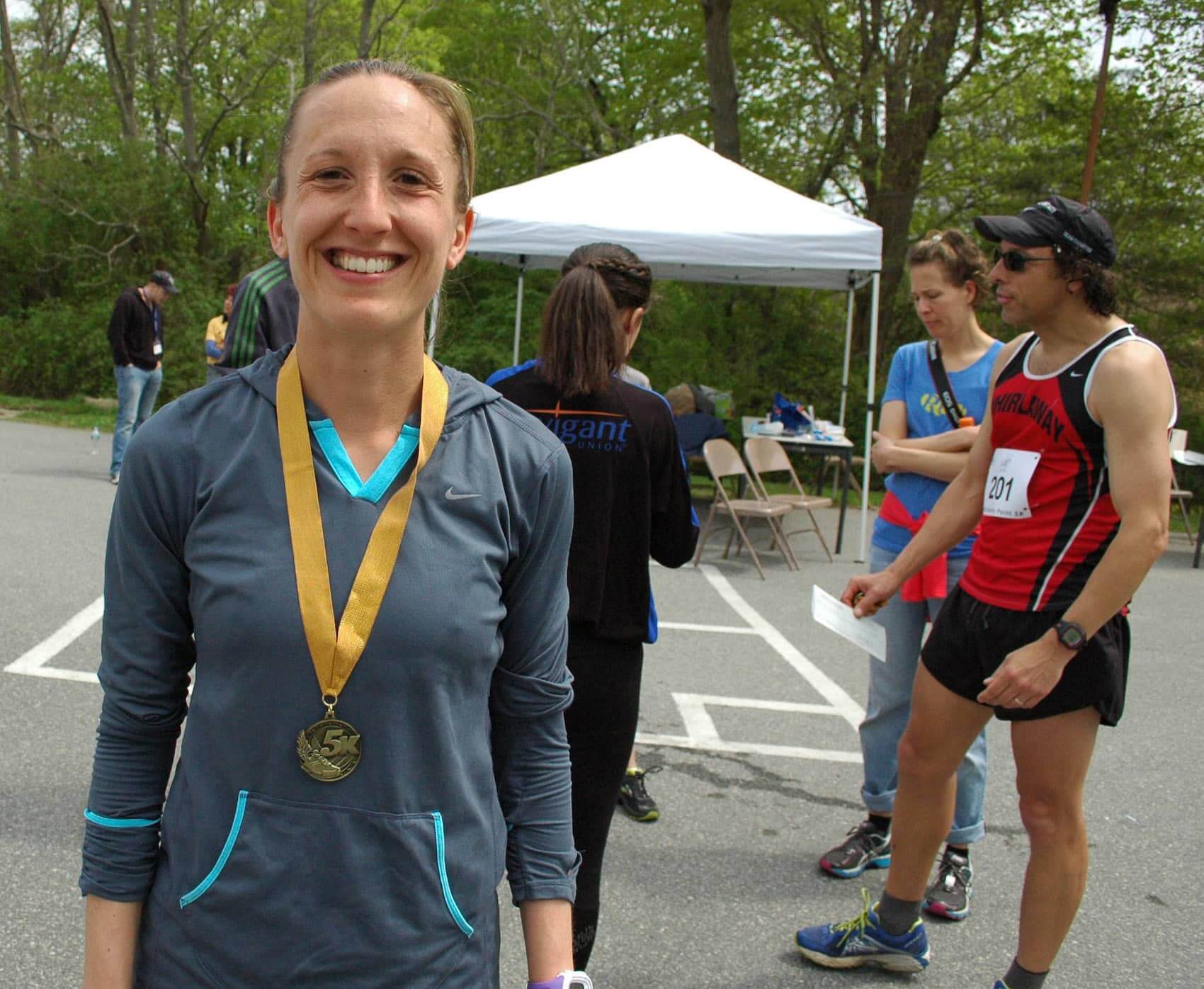 Nearly 400 runners and walkers took part in the Second Annual Rocky Point 5K hosted by the Central Rhode Island Chamber of Commerce on May 10.
Among the gathering were several participants who donned superhero costumes to dedicate their miles to kids battling medical conditions, and some top-notch runners who cleared the 3.6-mi. course in less than 19 mins.
The Boys and Girls Club of Warwick and the Rhode Island Mentoring Partnership were among the recipients of funds raised by the event, sponsored by National Grid and Centreville Bank.
Katie Moulton, a track coach at Chariho High School, bested the field and set the women's division pace with a scorching 
17:52
, while Toll Gate teacher Norm Bouthillier completed back-to-back men's titles at 
18:09
.