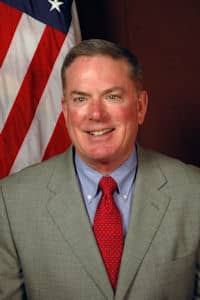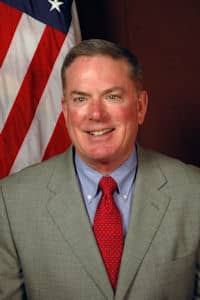 Editor's note: The following information was provided by the the Legislative Press and Public Information Bureau.
STATE HOUSE — The House of Representatives has passed legislation introduced byRep. Joseph M. McNamara (D-Dist. 19, Warwick, Cranston) that would establish time guidelines for the assessment of school building safety, along with reports to the governor, speaker of the House and president of the Senate.
The bill (2017-H 5016) would require the safety assessment of each school building to be completed by Nov. 1 of the year mandated. By Dec. 31 of that year, a report would be made that such assessments have been completed.
"There are few issues more important — and few that bring greater peace of mind to parents — than the knowledge that our children are safe in our schools," said Representative McNamara, who serves as chairman of the House Health, Education and Welfare Committee. "This law will establish a firm deadline for the mandated three-year safety assessment of the schools while making certain that the commissioner of Elementary and Secondary Education makes reports go to the governor and legislative leaders."
By law, every school department must conduct a school safety assessment in conjunction with local police, fire, school safety team and any other expert the school department deems necessary. The assessment examines the current status of each school building's safety. The bill now heads to the Senate where similar legislation (2017-S 0022) introduced by Sen. Hanna M. Gallo (D-Dist. 27, Cranston, West Warwick) is being heard by the Senate Education Committee.