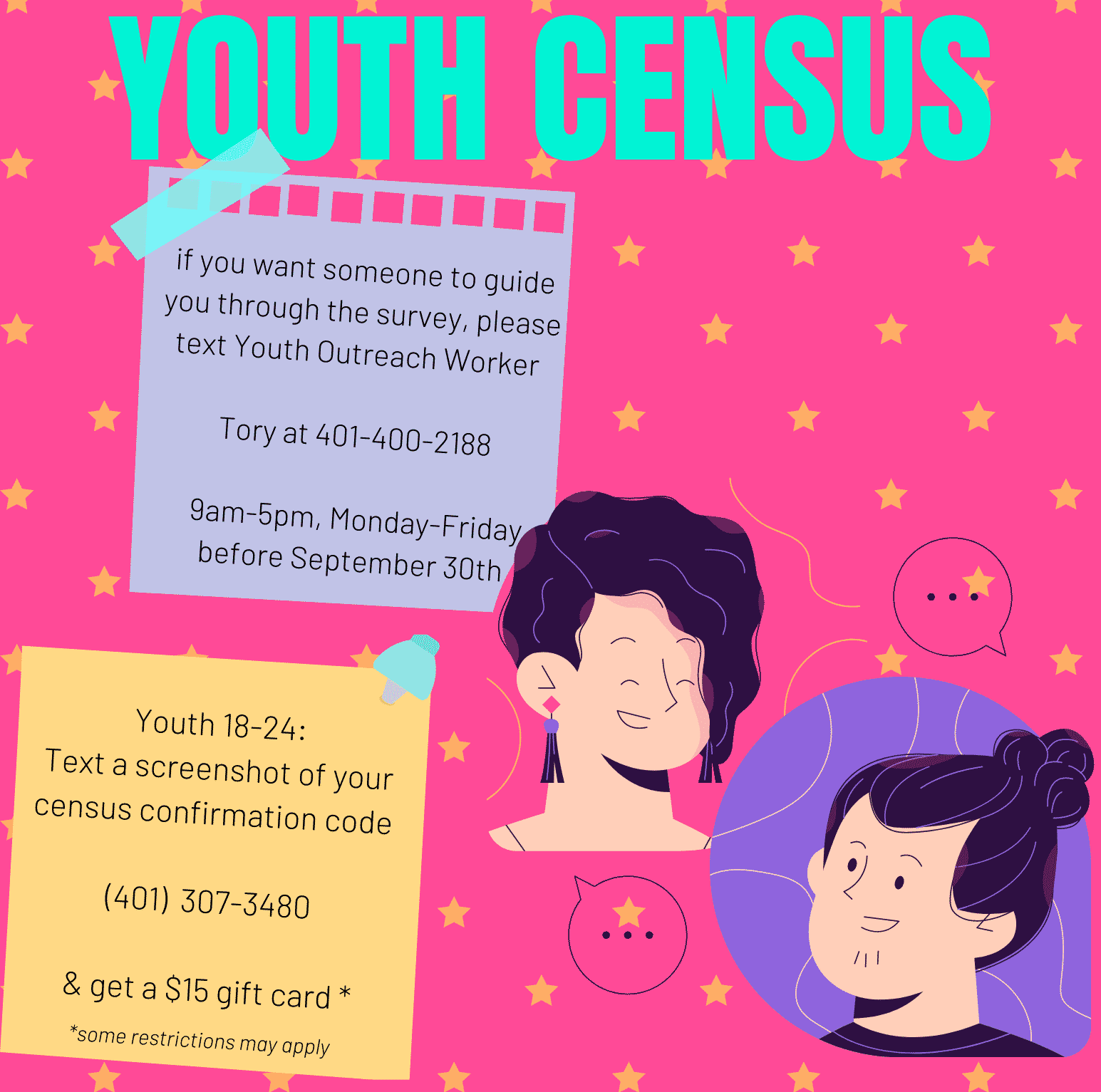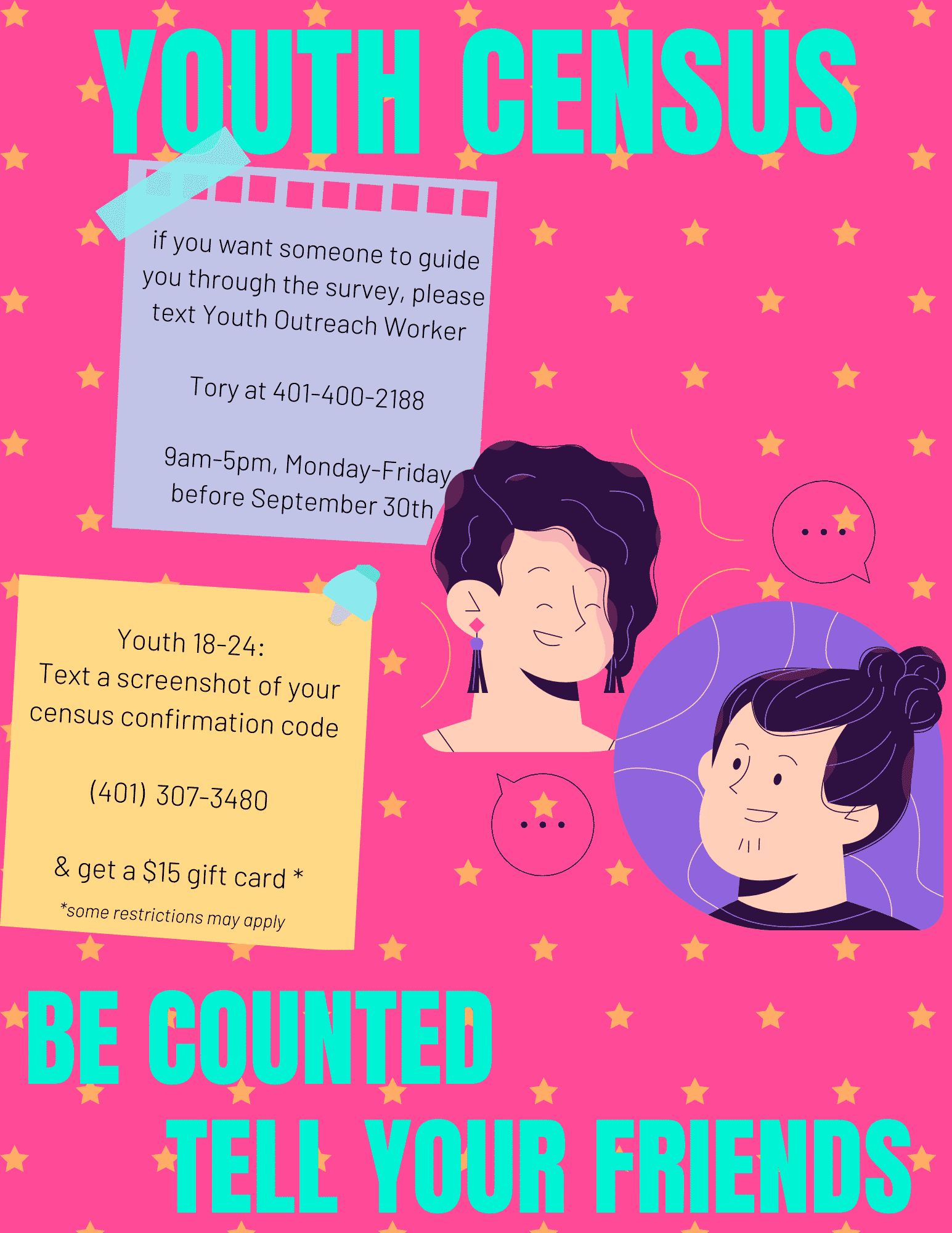 PAWTUCKET— Youth 18-24 and homeless are among the most undercounted for the U.S. Census, and most affected by subsequent federal funding cuts, which the RI Coalition for the Homeless urges them to prevent by filling out the Youth Census online.
Not only is an under-count in Rhode Island likely to result in lost funding for programs, but it may also lead to a lost House of Representatives seat in Rhode Island in 2023. Anyone who has not yet completed the Census can fill out the Census online anytime between now and Sept. 30.
Youth 18-24 can contact Tory at (401) 400-2188 with any questions they have while filling out the survey. After it's completed, they can send their census confirmation code to us at (401) 307-3480 and RI Coalition for the Homeless will send back a $15 gift card as a thank-you.
Individuals experiencing homelessness can stop by tables set up by the Coalition to complete their Census questionnaire with an enumerator and receive a thank you gift card!
Mobile Questionnaire Assistance (MQA) Tables: Location & Time
Woonsocket DHS (Outside), Sept. 28, 1 -5 p.m.
353 Broad Street (Behind McDonalds), Sept. 30, 10 a.m.-1 p.m.
6 Kennedy Plaza, Sept. 30, 1:30 -6 p.m.
Learn more about why the census is important here. Learn about what is at stake for Rhode Islanders here.