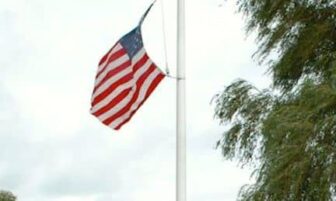 Warwick, RI – The National Weather Service has issued a high wind watch for Warwick and all of Rhode Island, with wind speeds up to 50 mph through Sunday morning.
High winds are expected to begin this afternoon, peaking overnight into Sunday morning.  Wind speeds are predicted to range from 20 to 30 mph, with gusts of up to 50 mph.
The weather service warns that power lines, trees and tree limbs may be downed by the winds.
Rain is also likely during the storm, with a 60 percent chance of precipitation. The chance of rain falls to 30 percent for Sunday.