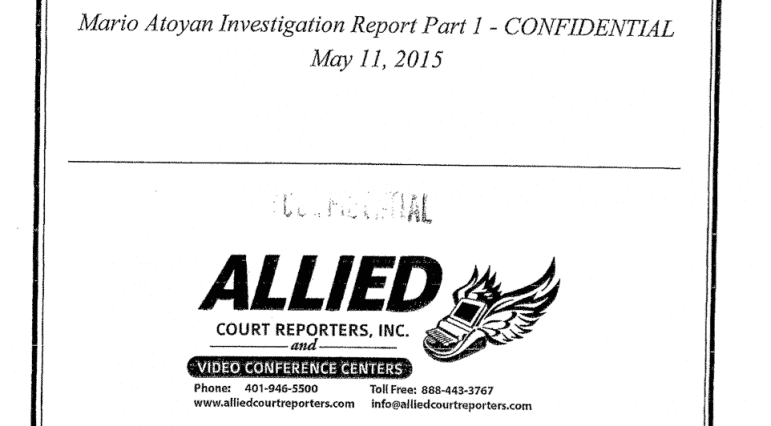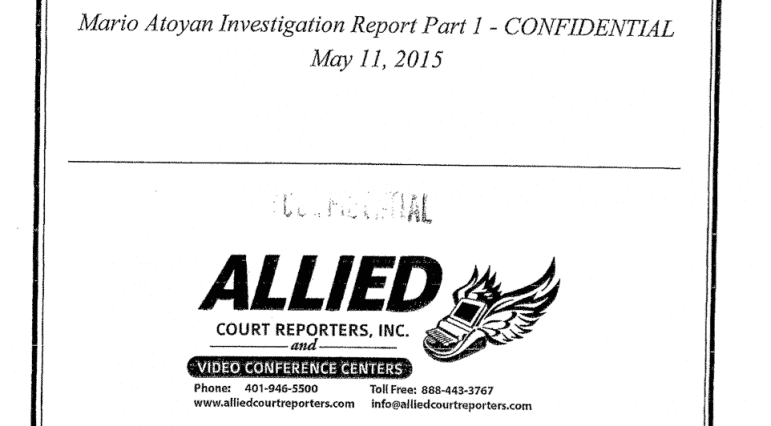 WARWICK, RI — Former Warwick Schools compliance officer and director of human resources Rosemary Healey, one of three Warwick Public School administrators whose actions are detailed in the Ragosta Report, has been awarded a WGBH Muzzle Award for her attempt to prevent stories about the public document by the Warwick Post and the Warwick Beacon.
This spring, Healey's attorney, Jeffrey Sowa, sent the Warwick Post and the Warwick Beacon letters threatening a lawsuit if they publish the Ragosta Report, which the RI Attorney General's office ordered the School Department to make public. The letter sent to the Warwick Post arrived March 25, four business days before the report's release.
Both the Warwick Post and the Warwick Beacon printed stories on the May 2015 report, in which Attorney Vincent Ragosta told the Warwick School Committee that three top Warwick Public School administrators: Richard D'Agostino, superintendent at the time, Dennis Mullen, the former director of Secondary Education, and Healey, dismissed accusations of sexual misconduct by science teacher Mario Atoyan in 2013 and rushed an investigation into the matter.
At the time of Sowa's letters, Healey was the only member of the trio still associated with the Warwick School Department. The Warwick Beacon reports she was paid through June while suspended and no longer works with the district.
The American Civil Liberties Union of Rhode Island agreed to provide legal defense for both the Post and the Beacon, pledging the organization's support and intent to provide a pro-bono attorney, Neal McNamara, to defend the publications if Sowa files suit. No suit has yet been filed against either news organization.
"To their credit, the two news outlets went ahead and published the report on their websites anyway," wrote news and media critic Dan Kennedy, an associate professor of journalism at Northeastern University and author of the Media Nation  blog, in his introduction of Healey's Muzzle Award.
Although Healey and Sowa's attempt to quell reports on the document was unsuccessful, "The local press should not have been forced to mobilize against an implied threat that they would be sued for publishing a public document," Kennedy wrote.
Healey's Muzzle Award is one of 10 WGBH has awarded to officials committing outrages against free speech, including Donald Trump, for abusing federal trademark law to silence a website selling anti-Trump T-shirts, and the the federal Drug Enforcement Administration, which has stymied attempts by local freelance reporter Phil Eil to obtain public court documents on the case against Dr. Paul Volkman, dubbed the "Pill Mill Killer", an Oxycodone dealer serving four life sentences.