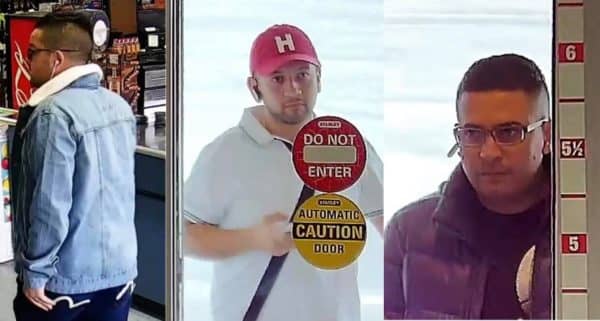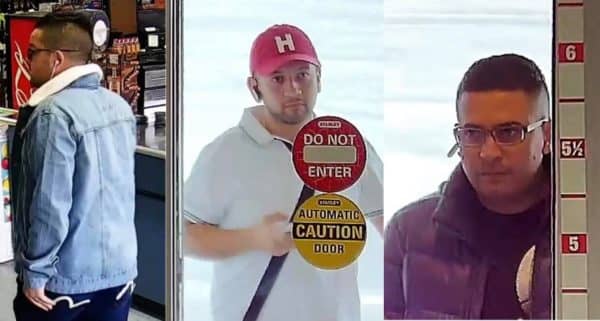 WARWICK, RI – Warwick Police are seeking leads on three men recorded on surveillance cameras shoplifting from Haxton's Liquors at 1123 Bald Hill Road on Oct. 16.
The photos of the three men, identified by police as Hispanic males, were posted on the department's Facebook page on Oct. 30 at about 3 p.m.
"Cameras in our business don't get any better than this," notes the WPD, referring to the resolution of the surveillance photos.
The three men were recorded taking $600 worth of Johnny Walker Red whiskey without paying for it, and left in a blue 2003 Ford Windstar minivan with Pennsylvania registration plates, according to the Facebook post.
Anyone with information is asked to contact Det. Matthew Smith at (401) 468-4239.