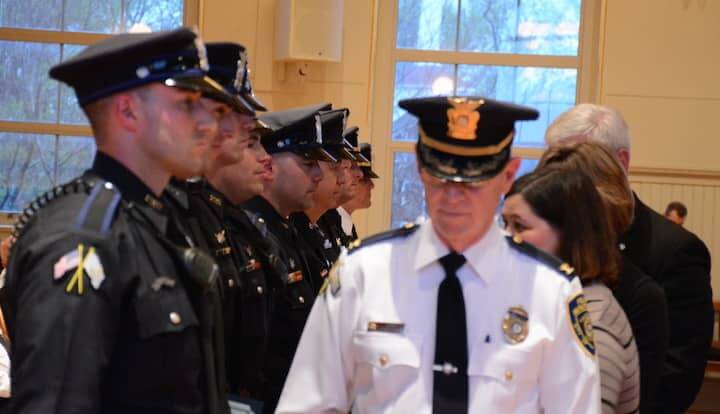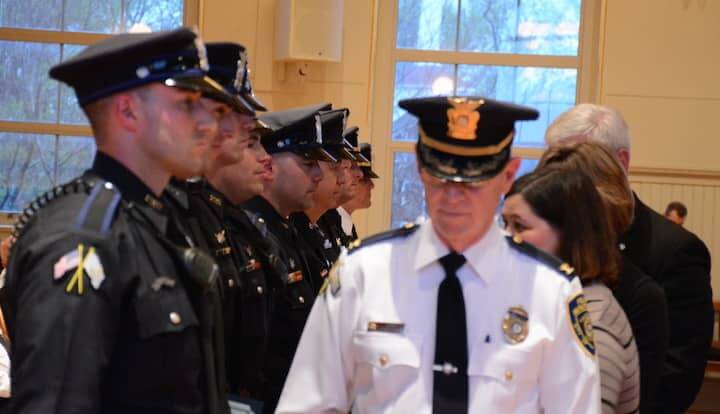 WARWICK, RI — Retired Police Chief Col. McCartney has wrapped up 20 years leading the city's police force, but he's still serving the community through the Col. Stephen M. McCartney Charitable Foundation, which holds its kickoff event, "Hail to the Chief," March 14.
Tickets to the event are $25. It will be held at Crowne Plaza in Warwick from 5:30 till 8 p.m., according to a release sent to media this week.
Proceeds from Hail to the Chief will go toward establishing the Col. Stephen M. McCartney Charitable Foundation who's mission is to continue his legacy of serving, protecting and fighting for those in need.
Debbie Rich, a member of the Foundation Committee, said the charity will direct its efforts on a case by case basis. However, the Foundation will focus on two areas of special interest to McCartney: Aiding parolees returning to society and programs helping police recognize and respond to individuals coping with mental health challenges, she said.
Rich said the Foundation was established by Committee members on behalf of McCartney. In addition to Rich, Foundation members include former Mayor Scott Avedisian, Susan Bayer, former Mayor and Governor Lincoln Chafee, Kelly Coates, Dep. Police Chief Brad Connor, Justice Frank Flaherty, Christine Haskins, Amy Healey, Warwick Beacon Publisher John Howell, Sen. Michael McCaffrey, Kerry McCartney-Prout, Donald Morash, Peggy Oliver, Bill Palmisciano, Rep. Joseph Shekarchi, Mayor Joseph Solomon, Col. Richard Tamburini and Gene Valicenti. McCartney will serve as an officer of the Foundation and help direct award decisions, Rich said.
The event will be a meet and greet with hors d'oeuvres and a cash bar, with a speaking program emceed by WJAR co-anchor and WPRO radio host Gene Valecenti.
Tickets are on sale at Greenwood Credit Union, Central RI Chamber of Commerce on Post Road, The Warwick Beacon offices on Warwick Avenue, Warwick Library on Sandy Lane, Crowne Plaza on Greenwich Avenue and at Warwick Police Headquarters on Veterans Memorial Drive.
The Foundation is also selling tickets to "Hail to the Chief," online through Eventbrite.
"There's been great interest so far," Rich said.
Donations by check may be made out to the McCartney Charitable Foundation and mailed to the Warwick Beacon, 1944, Warwick Ave., Warwick, RI.