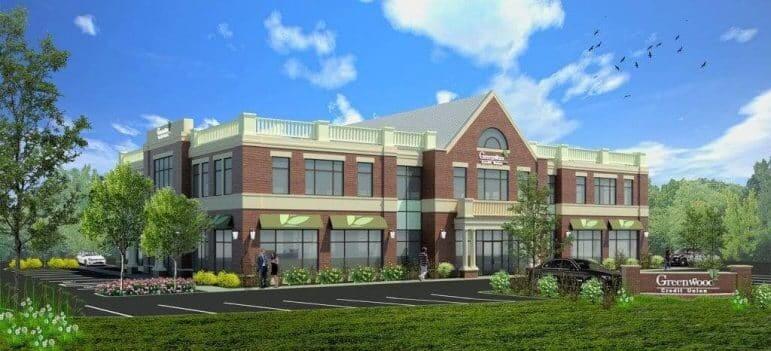 WARWICK – Mayor Joseph J. Solomon joined Greenwood Credit Union President and CEO Frederick Reinhardt, GCU Board Chairman Tom Ahern and Tony Marouchoc, building committee chairman, on Friday for a groundbreaking ceremony for the institution's new 20,000 square foot operations center.
The event was held at 10 a.m. across the street from the existing GCU building, 2669 Post Road.
The GCU will keep its existing facility to house the retail side of its operations. The two-story operations center will house executive offices, human resources personnel, deposit and loan operations, indirect lending and the collections department. The new building is expected to open in the fall of 2019.
The credit union, which recently celebrated its 70th anniversary, employs 65 people and has been known for decades as a business that's very active in the community. It supports a variety of charitable events and causes, including the Warwick Rotary Club and the J. Arthur Trudeau Center.