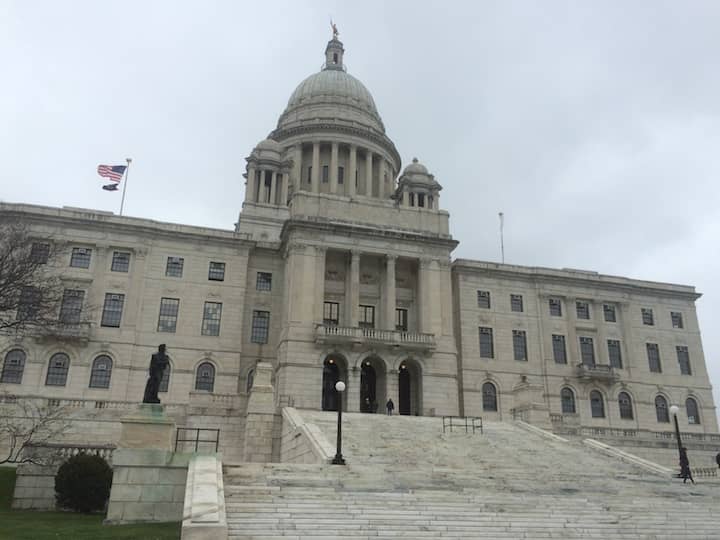 STATE HOUSE — The General Assembly has passed legislation introduced by Rep. Joseph J. Solomon Jr. (D-Dist. 22, Warwick) and Senate Majority Leader Michael J. McCaffrey (D-Dist. 29, Warwick) that would make the neglect of dogs in cold weather illegal.
The measure now moves to the governor's office.
The bill (2017-H 5326, 2017-S 0928) would make it a violation to keep any dog outside when the ambient temperature is beyond the industry standard for the weather safety scale as set forth in the most recent adopted version of the Tufts Animal Care and Condition Weather Safety Scale if the dog is showing signs of poor health due to the weather conditions.
"It is important," said Representative Solomon, "not only to help protect defenseless dogs, but to make certain that those who mistreat them face serious consequences."
The Tufts Safety Scale, developed at Tufts University, was designed to help animal control officers, cruelty investigators, veterinarians, and others more accurately determine the condition of a potentially neglected dog.
The bill would amend an existing law that sets the minimum length of a tether and prohibits the use of a choke collar or prong collar, and makes it a violation to keep a dog tethered for more than 10 hours in a 24-hour period.
"I'm proud of the advancements Rhode Island has made in the protection of animals," said Senator McCaffrey. "This legislation is just the latest in a series of animal protection laws enacted by the General Assembly over the last few years. The Animal Legal Defense Fund has ranked Rhode Island the 5th best state in the nation in its 2016 U.S. Animal Protection."
Individuals violating the provision would be given a warning for a first violation. Second or subsequent violations would carry a fine of between $50 and $500 and imprisonment for up to 11 months.