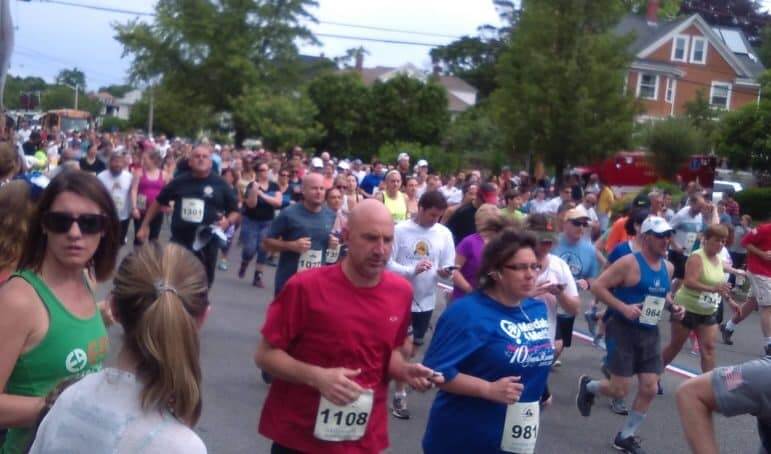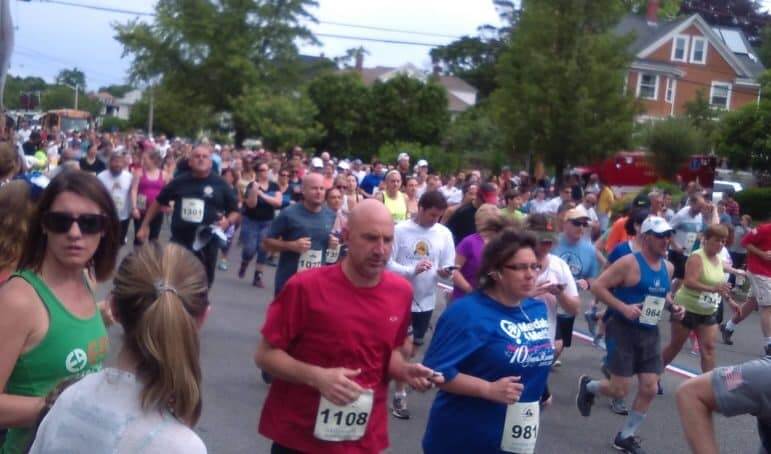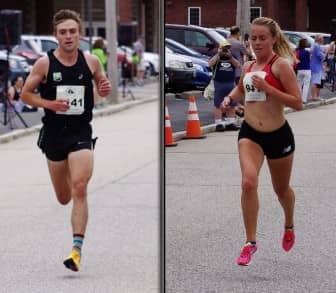 Warwick, RI — The 51st Gaspee Days 5K  is in the books, with fair weather and an ever-enthusiastic field of runners, including race men's and women's division winners 24-year-olds Jacob Sienko of Warwick and Laura Nagel of Providence.
Sienko's time was 14:41.2. Nagel's was 17:02.9, as reported by Richie Blake of TimedbyYankee.com.
The Allen & Edna W. Brown 5K Memorial Foot Race followed along Narragansett Parkway, through Pawtuxet Village just before the start of the annual Gaspee Days Parade along the same route.
For a complete list of Gaspee Days 5K times by Yankee Timing, visit CoolRunning.com.