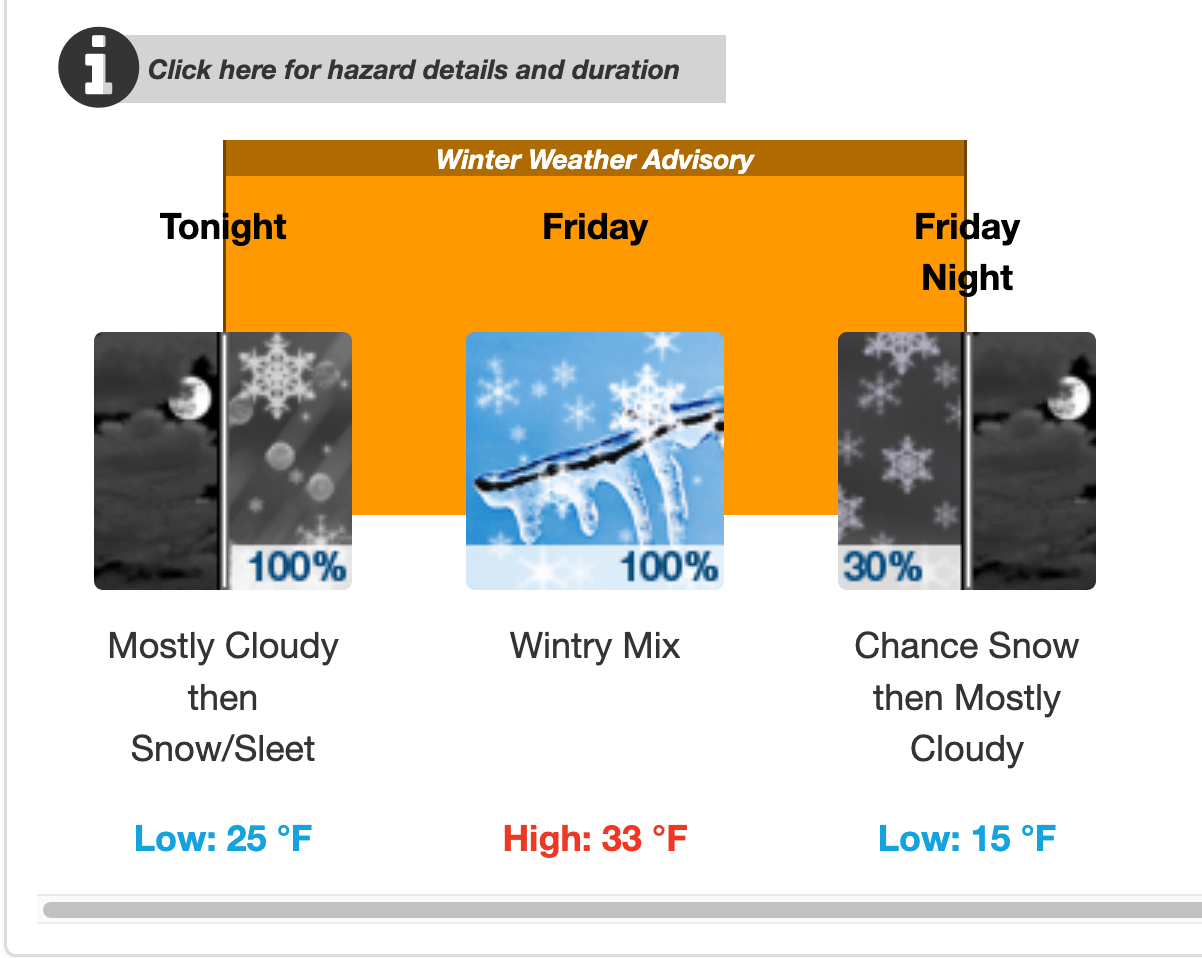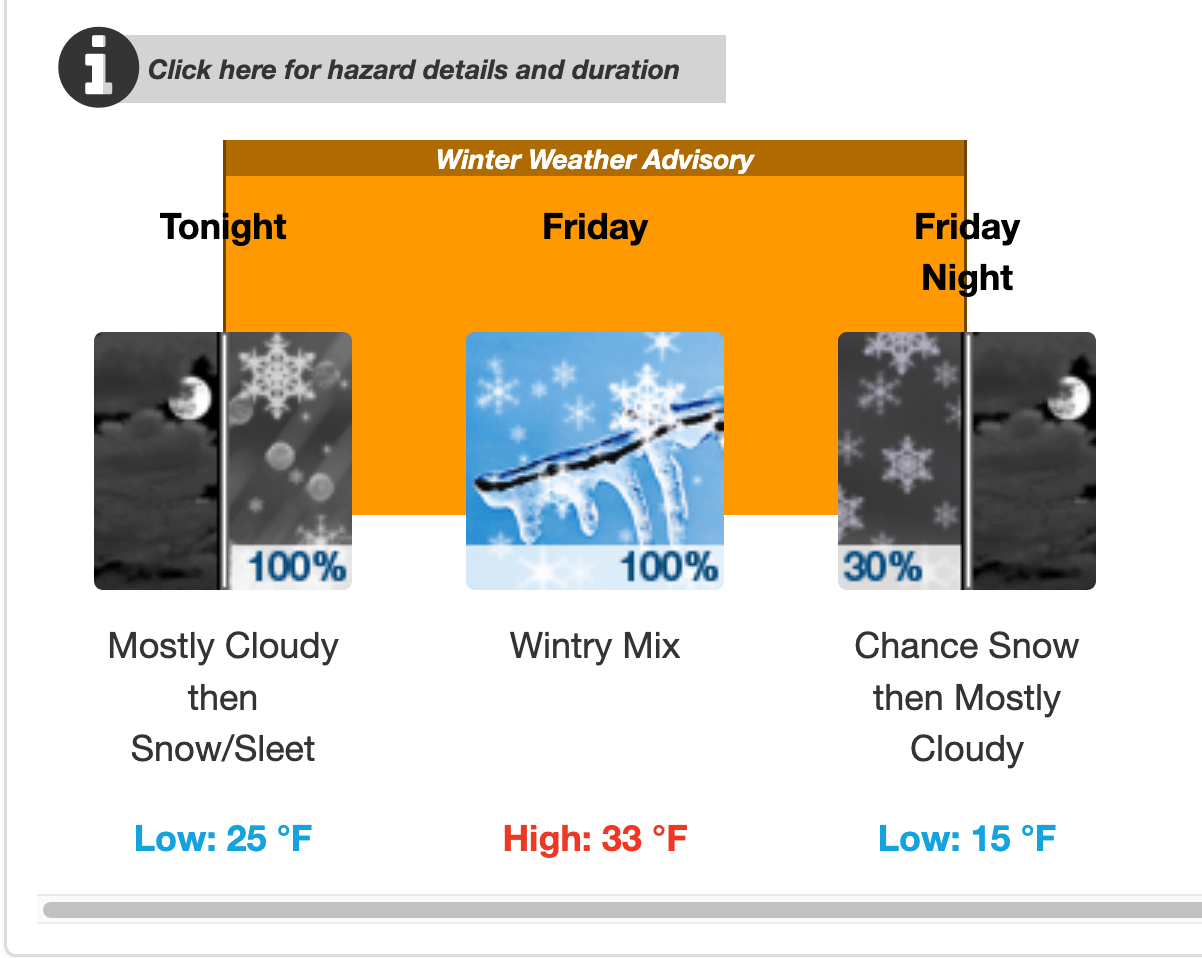 WARWICK,RI — Warwick has a parking ban lasting until Friday, 8 p.m. in light of the National Weather Service's Winter Weather Advisory predicting a potential 7 inches of snow.
The storm could bring between 2 and 4 inches of snow and sleet tonight, then snow, freezing rain, and sleet before noon Friday, then rain and sleet between noon and 3 p.m., then snow likely after 3 p.m.
The snow could be heavy at times throughout the day-long storm Friday, with a northeast wind at 10 to 13 mph and an additional  1 to 3 inches of snow possible. There'll be more snow possible Friday night before 8 p.m., but there's only an additional half inch expected.
"We'll have trucks out pre-treating city owned main and secondary roads and plows will be ready to go when the snow starts accumulating, Mayor Frank Picozzi wrote on his Facebook page.
"Trash and recycling will be picked up, however we may not get it all collected tomorrow. There are two factors that may cause this, one is because the road conditions will slow us down and a bigger reason is the state has decided to delay the opening of the landfill by three hours. This means that trucks that have a full load from today can't go dump at 6 AM like usual. So we'll finish what we can't get on Saturday, just leave your barrels out until we get to them," Picozzi wrote.
"
McDermott Pool and Thayer Arena will not open until 12p.m., Picozzi wrote.
NE Inst. of Technology

: 

Closed; classes canceled; essential; staff report; staff work remote

Sargent Rehabilitation Center

: 

Distance Learning Day Tomorrow; business/operations report

Boys and Girls Club – Warwick

: 

Closed Tomorrow

Kent YMCA School's Out-Warwick

: 

Delayed ; Opening 12pm

Magic Years Child Care

: 

Closed Tomorrow; 2/25/22

Precious Years Child Care

: 

Closed Tomorrow; 2/25/22

Stork's Nest Child Acad-Wwk

: 

Delayed 2 hours; Open at 9am

Tender Hearts

: 

Delayed 2 hours, 30 minutes; Opening 9:30am

West Bay Comm Action Child Care Center

: 

Closed Tomorrow

Addiction Recovery Institute – Warwick

: 

Closed Tomorrow

Bridgemark Inc

: 

Closed Tomorrow

Thrive Behavorial Health

: 

Remote Office Day; offices closed

St Gregory the Great-Warwick

: 

No Services; 8:30a Communion Canceled

St Timothy – Warwick

: 

No Services; No 8am Mass – Chapel Closed

RI Medical Imaging Inc

: 

RIMI sites open at noon on 2/25

NE Inst. of Technology

: 

Closed; classes canceled; essential; staff report; staff work remot