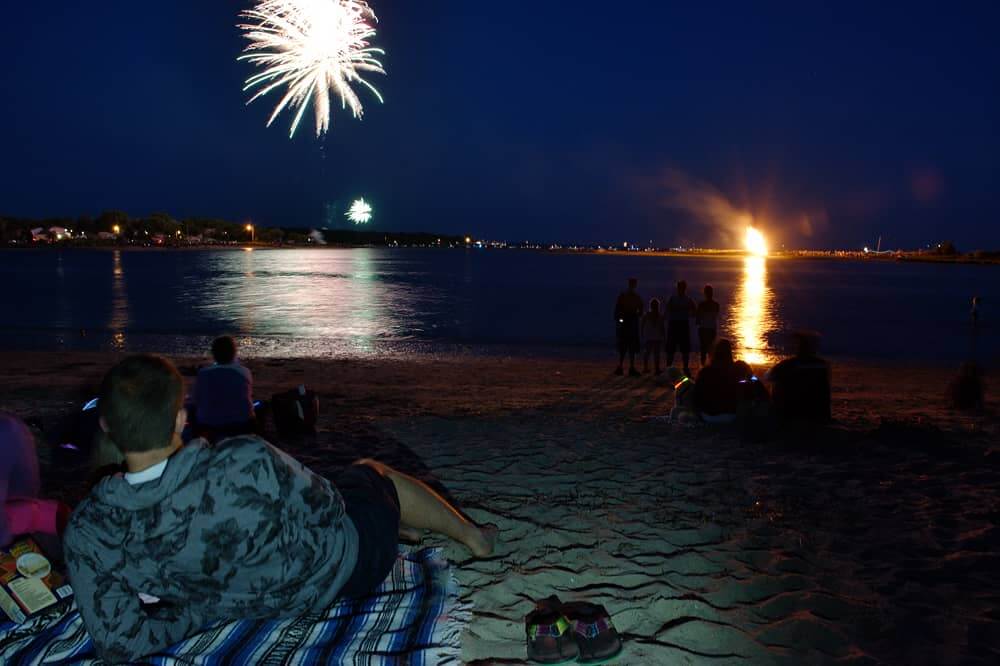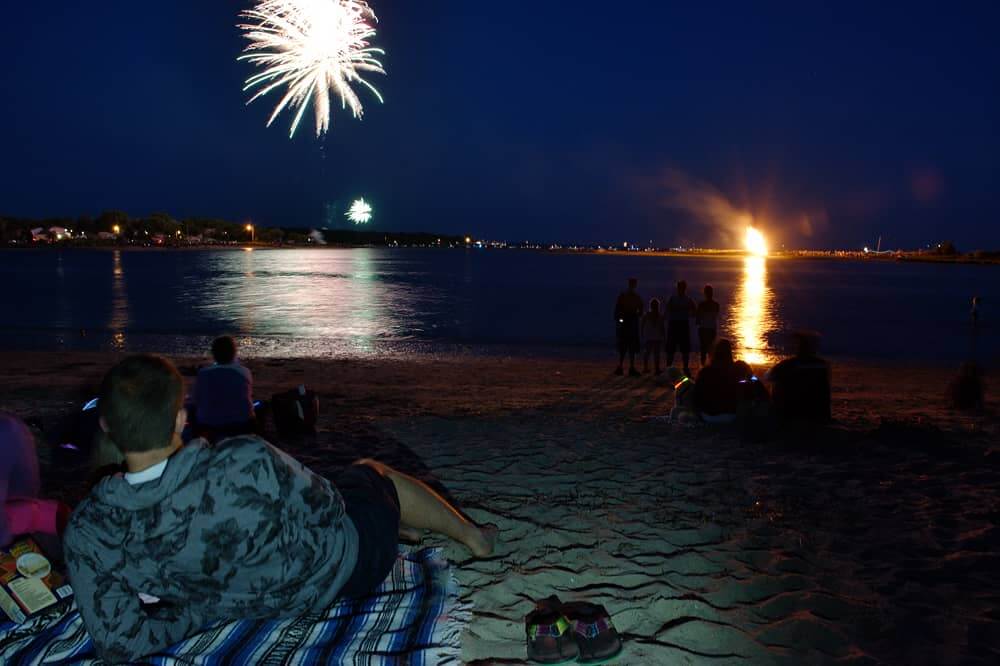 WARWICK, R.I. — Fireworks in Rhode Island will be hosted celebrating the 2019 Fourth of July holiday throughout the state next week — here are the local details and statewide schedules:
Warwick's display is set for  Sunday night, July 7, and can be viewed from the Oakland Beach seawall or Warwick City Park. So far, the weather forecast is for scattered thunderstorms and temps ranging from 80  to 66 degrees July 7.
The fireworks begin at dusk (approximately 9 p.m.)
In case of inclement weather, residents should call 401-738-2000 for updates on delays or cancellations. The Department of Tourism, Culture and Development's Facebook and Twitter accounts will also have updates. The rain date is July 12.
Here are some of the other RI municipal fireworks displays scheduled for this weekend. Check the Central RI Chamber's fireworks page for nearby displays in Massachusetts and following McCoy Stadium games in Pawtucket:
Monday, July 1, 2019:
 Rain date is Friday July 6th.
The 2019 Jamestown Rocket 'Hogs Independence Day annual fireworks event  returns to Jamestown July 1. Music usually begins on Memorial Square at 7:30.
The event is organized by Rocket Hogs, a non-profit organization funded solely by donations. (Please send donation to Rocket 'Hogs PO BOX 1776 Jamestown, RI 02835)
Tuesday, July 2, 2019:
Rain Date: NO RAIN DATE
The fireworks show begins after dark, around 9:15 p.m. Best viewing is anywhere along Newport Harbor, facing west.
Love Fireworks but cant stand the noise? Come watch the Fort Adams Fireworks from Beavertail State Park.  This event is for members of the public with hearing sensitivities. Enjoy the show without the loud noises at one of Jamestown's most premier viewing locations.
Wednesday, July 3, 2019:
You'll be able to see the show from nearly all points on the island, at Town Beach (just a short walk from the ferry along Corn Neck Road), or seek a favorite spot for a more private view.
Rain Date: July 5, 9 p.m.
Rain Date: July 5,  9 p.m.
 Entertainment, food court 6 p.m.
Rain Date: July 5, 9 p.m.
Rain Date: No rain date
Rain Date: Sunday, July 8, 9 p.m. (fireworks only)
Sunday, July 7, 2019:
Warwick Fireworks, 9 p.m., July 7, Oakland Beach sea wall, Warwick City Park
Rain Date:  July 12