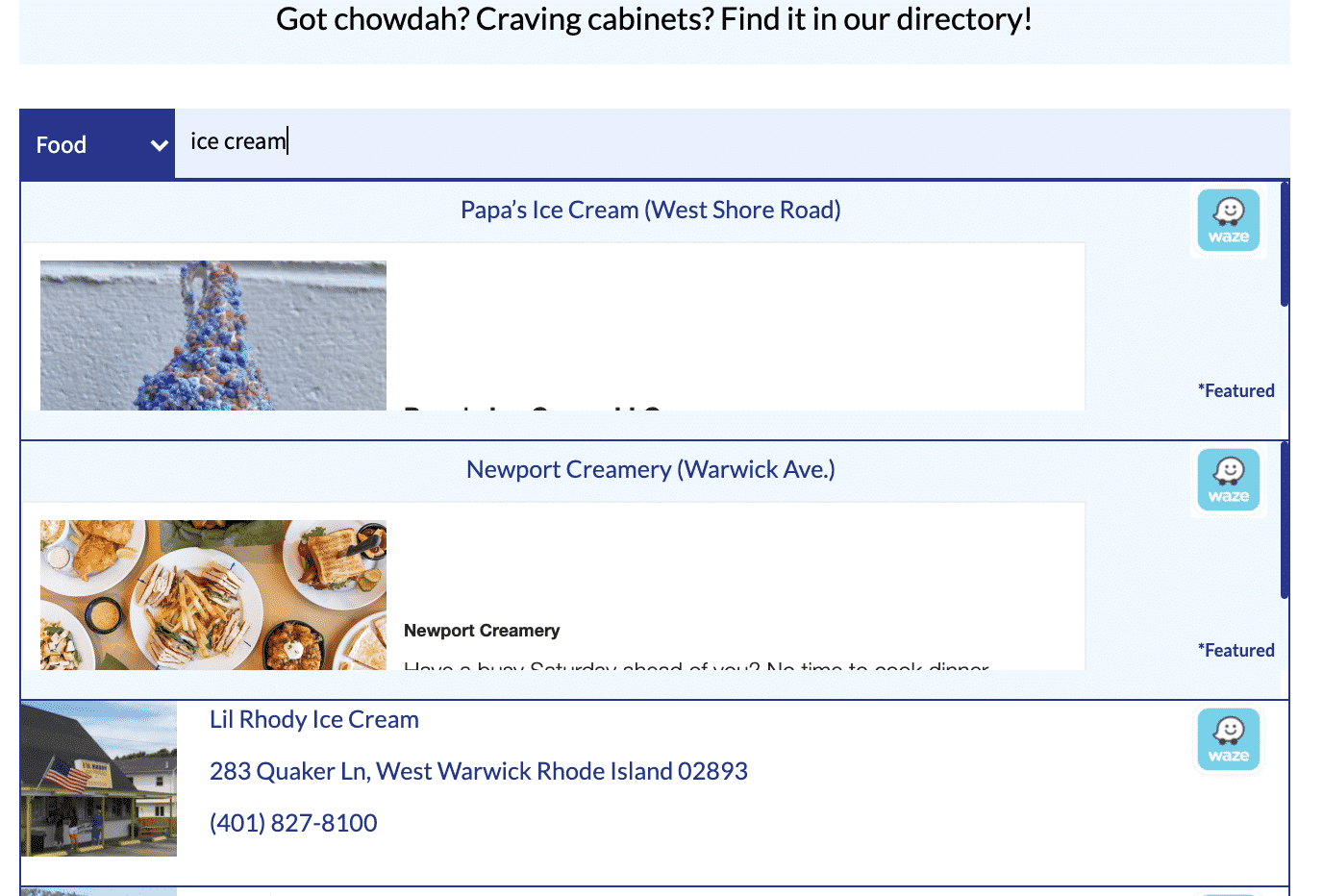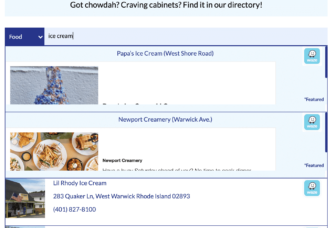 WARWICK, RI — What's on the menu tonight? Whether you're looking for tasty summer treats or sit-down dinners, the WarwickPost.com restaurant search tool (a restaurant directory located conveniently at the top of every page) helps you find local places to eat and drink.
Each listing includes a description of the business and links to their social media accounts and contact information — plus, the directory is integrated with the Waze travel app, so with one tap you can get step-by-step directions right to their front door.
For business owners, the WarwickPost.com directory provides direct control over content and allows embedding of social media streams for paid listings, so customers have the latest information on hours and specials.
Readers can rate and review their favorite places, but keep it positive – negative experiences are essential for management to improve, but the WarwickPost.com restaurant directory is only collecting and sharing your good experiences.
Start exploring Warwick's impressive lineup of eateries today — and if you're an owner looking to boost your online presence to an audience of dedicated, loyal readers, email [email protected] for more information about claiming your listing.
The directory currently lists restaurants in Warwick, Pawtuxet Village, West Warwick, and East Greenwich. If you own a restaurant outside those areas, or you're in them but your restaurant isn't in our directory, please add your restaurant into the directory.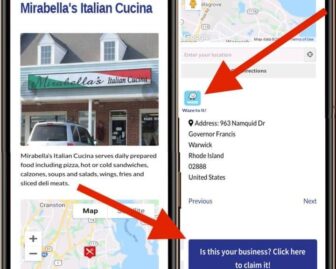 What information can I find?
Once you're on the listing page, mobile or desktop, you can scroll through up to three photos (including menus).
Each listing has links to the restaurant's website or social media, the address, and a phone number.
On desktop, you can click "directions" to get directions to the restaurant.
On mobile, click the "Waze to it" button and the app will open [if it's on your phone] and automatically navigate to the restaurant.
Restaurant owners: Claim your listing & add menus
The directory listing service is provided free to restaurant and business owners, but to add your menus and update your page, you'll need to claim the listing, which you can also do for free [Click on the blue "Is this your listing?" box and fill out the form.] We'll verify your claim so you can get your menus added to your page. Once you have claimed the listing and it's verified, you can visit the page again, log in, and an edit link will appear in the top right column of your listing.
Add three photos: The free service was originally offered with one photo in addition to your featured photo. We've increased this to three total to give restaurants more opportunity to promote their take-out menus on their free listings.
Menu dimensions: When adding a menu image, make sure it is 7.4 inches wide, and 5.4 inches tall, at 72 dpi. Not sure how to do that? Email [email protected] for help and we'll assist.
Add the take-out tag to your listing. If your listing isn't marked as a take out spot, you can edit it to add the tag once you've claimed the listing.
Paid option: If you decide to upgrade to a paid listing, we'll link your facebook account to the page, after which your social media posts will appear in the results in place of your business featured image and also on the page itself. This is not necessary to add your menus and to edit or add your listing.
Don't see your restaurant? Add your restaurant for free if it isn't in the directory.