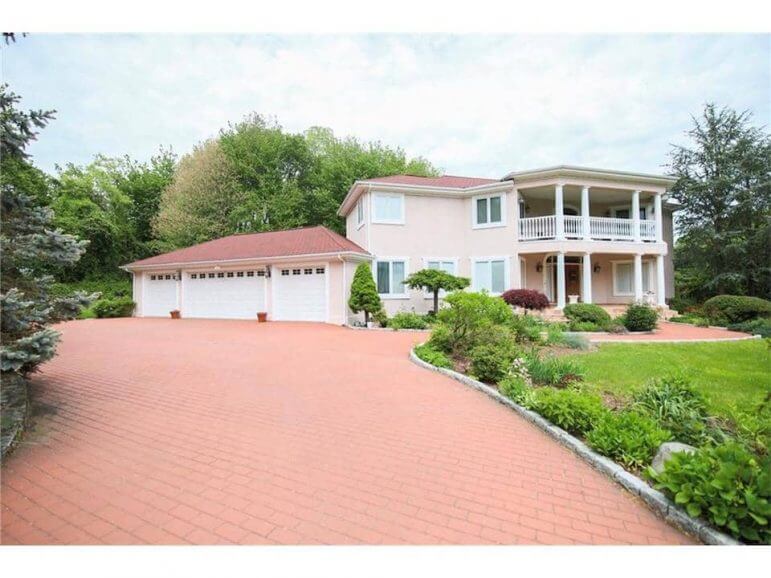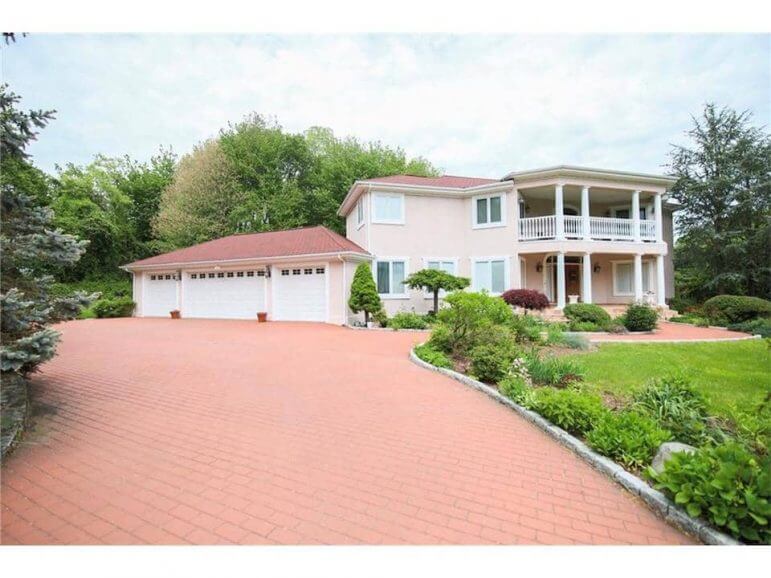 The featured home is provided each week by the Matt Patty Team with Keller Williams. To receive a free, instant home valuation of your property check ridreamhome.smarthomeprice.com.
WARWICK, RI — This week's featured home is an amazing find at 357 Major Potter Road listed by our Team,  for $789,000, a unique, luxurious yet comfortable, functional yet stylish, building.
Its a home for those who don't want to make sacrifices, because this one-owner property is built like a tank yet with magnificent architecture and curb appeal.  At 4,200 square feet with 3-4 bedrooms (including a room currently used as a first-floor office with beautiful built ins) and another 2,000 square feet below-grade in the walk-out lower level, a substantial venue for entertainers.
Built in 1999, the home is a true testament to the good taste of the current and original owners, so many of the details are appropriate for a home built this year, in 2017, including the kitchen with stainless steel appliances, granite counters, crown molding and a great center island.  Each of the homes 3.5 tastefully appointed baths are timelessly styled with stone tile, sigma faucets and custom granite tops.
All this home needs to make it appear "brand new" is a fresh coat of paint.
Nestled on the corner of Larchwood and Major Potter, this acre-plus lot is very useful, with a brick patio overlooking a private yard. Locals know that Cowesett is the "It" neighborhood in our town and this is a signature home that is both visible, with undeniable presence, yet private, where you can barely see your neighbors in the back yard.
The landscaping is mature and groomed to near-perfection, creating a very serene setting in both your front, back and side yard.  The brick motor court is formal, inviting and if you are a car enthusiast, you'll be more than pleased with the 3.5 car garage, with two single and one double doors, to accommodate three full sized vehicles plus either a heavy duty riding mower, motorcycle or your eco friendly smart car.
There really are too many features to list and until this home is sold our Team will be having regular open houses, so we invite you to stop on by, whether you are ready to buy or "just looking" we're happy to show you around one of our open houses.  Call us at 401-519-5388 for more information on our open house schedule, ask us for more information on the cost to paint or check out more info and picture at www.FindmyDreamHome.net.
Regarding the overall market, last week, I confessed a prediction error, that inventory hadn't yet begun to balance out and we were in a severe sellers market still.  This week, I received a little vindication in the "predictive intelligence" department because the sales numbers for April were released and our market has in fact balanced out quite a bit in Rhode Island, particularly in the Single Family Home sector.   At the end of April available inventory of single family homes rose from 3643 at the end of March to 4199 at the end of April and we reached a "balanced market" status of 6 months of available inventory in Rhode Island.  While the general feel is still that sellers have the upper hand and that buyers need to be pre-approved, poised and ready to present their offers with their best foot forward, the market is beginning to balance out.   For home buyers, this will hopefully free up some inventory and for home sellers who are looking to move, hopefully it will be a little bit easier for you to find the home to move to, once you sell yours (hopefully) for top dollar.
We can't stress enough the importance of working with a great lender who can give you a TBD commitment letter, so that you offer stands out and of course working with a full time, local agent to help you find the right properties for your budget quickly, before they are under agreement remains vital if you want to get a good deal on your home purchase.
Our Team is comprised of only Full Time, Full Service agents and we'd love to sit down with you and show you the difference between working with a true professional Realtor and just someone who happens to have a Real Estate license.  We hope everyone had a happy Memorial Day and we look forward to seeing you at our open houses for 357 Major Potter Road!