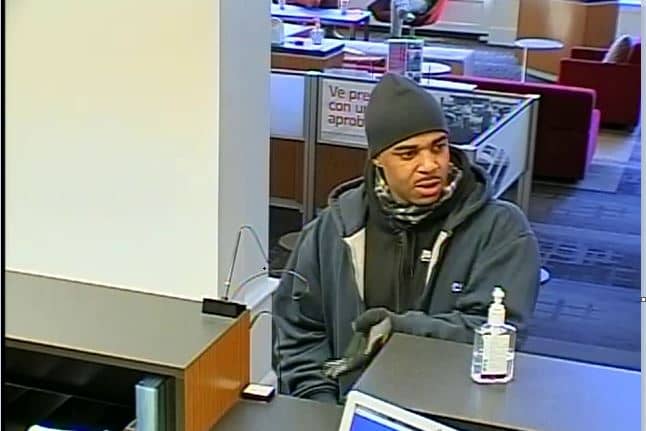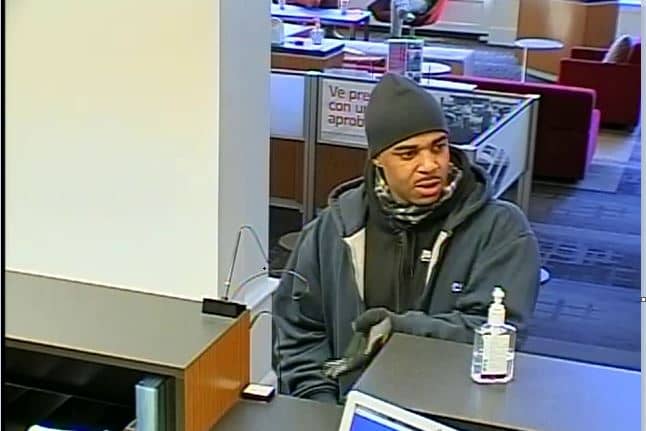 UPDATE – 4:15 p.m. : MA State Police report they have apprehended James Morales, on the run since escaping a Central Falls, RI prison six days ago.
Morales was arrested by a uniformed trooper who spotted the fugitive on Broadway in Somerville, MA at about 4 p.m. He will be booked at State Police Barracks in Medford.
BOSTON, MA — The FBI's Violent Crimes Task Force, the Cambridge Police Department and the Massachusetts State Police are seeking the public's help identifying a man who attempted to rob a Bank of America in Cambridge, MA this morning, noting his resemblance to James Morales, 35, the subject of a federal, state and local manhunt since his escape from a Central Falls prison Dec. 31.
The U.S. Marshals Service has conducted a large-scale, around the clock federal, state and local law enforcement manhunt for Morales since he escaped the Donald W. Wyatt Detention Facility in Central Falls on Saturday, Dec. 31, at approximately 10 p.m.
The U.S. Marshals Service warns Morales may be armed and is considered to be extremely dangerous. He had been detained at the Wyatt Detention Facility since Dec. 3, 2015, on federal criminal charges of theft of firearms from the Worcester Army Reserve Armory in 2015 brought in U.S. District Court in Worcester, Massachusetts. He is also wanted on charges from Middlesex Superior Court for the violent sexual assault of a child.
This morning's bank robbery suspect is described as a black male, approximately 5'10", with a mustache. He was wearing a black jacket with a grey sweatshirt, black knit cap, a scarf, and black sneakers.
The FBI asks anyone with information about the identity of this individual to call 1-800-KAPTURE (1-800-527-8873).
The U.S. Marshals Service asks anyone with information about Morales to call 1-800-336-0102. james-morales