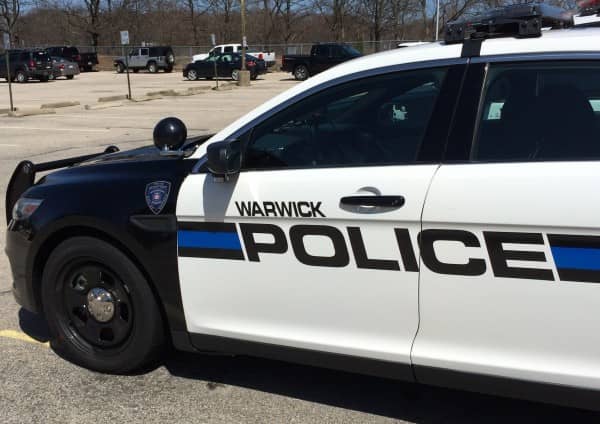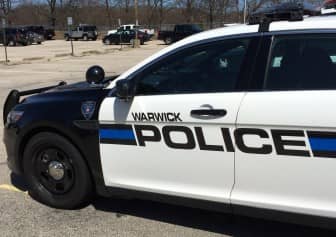 Warwick, RI – Warwick Police arrested a Fall River man on a DUI charge March 25 at 1:15 a.m. after spotting him on Post Road driving a red 2008 Buick Enclave with heavy front-end damage he'd inflicted on the vehicle in a Providence hit & run crash.
Officer Joseph Petrarca was driving north on Post Road near the #2225 block when saw the heavily damaged SUV going south past him with it hazard lights blinking. Petrarca reported he pulled a U-turn to catch up with the vehicle, watching it swerve over the double yellow lines in the road a few times before he was able to pull the driver over.
Petrarca had to use his cruiser's siren several times to get the driver's attention, according to the officer's report. The SUV finally pulled over about 500 ft. south of the Greenwood Bridge on the Post Road Extension.
When Petrarca approached the car to speak with the driver, identified as Michael Kowal, 37, of 74 Kilburn St., Fall River, MA, he saw that in addition to heavy front-end damage, the SUV's driver's side air bag had also deployed.
Petrarca asked Kowal if he had been injured, and the man said he had not. The officer noted in his report that the only visible sign of injury to Kowal was a small cut over his brow. When asked how the SUV had been damaged, Kowal said, "To be honest, officer, I struck a vehicle in Providence."
Kowal told Petrarca the crash had happened about 15 minutes earlier, after he had left Club Desire, a strip club in Providence, where he had drank a beer and two liquor beverages, including Hennesey Cognac, according to the officer's report.
The driver told the officer he was on his way to pick up his daughter in Fall River. Petrarca informed him he was headed in the opposite direction, unless he intended to take a much longer route home.
A series of sobriety tests conducted by Officer Christopher Fernandes showed a rapid, uncontrolled eye movement in Kowal's vision, mised heel-to-toe cadence on the walk and turn and nearly fell over twice while attempting to stand on one foot.
The officers arrested Kowal, charging him with DUI, and citing him for driving without a license (which had been suspended), and refusing to submit to a chemical test, and lane violations.
Kowal was scheduled to answer the DUI charge on April 19 in district court.
A Providence officer arrived during the arrest, confirming the SUV was the subject of their search for a recent hit & run.