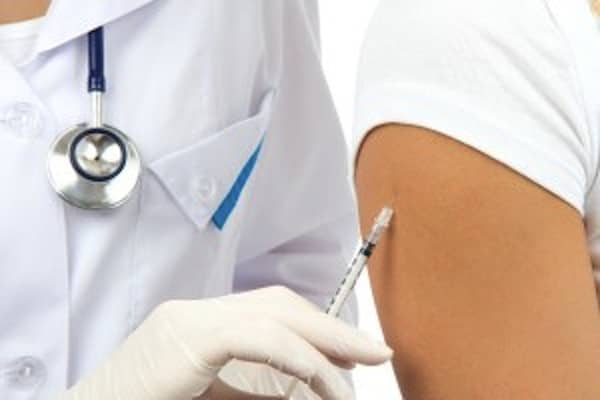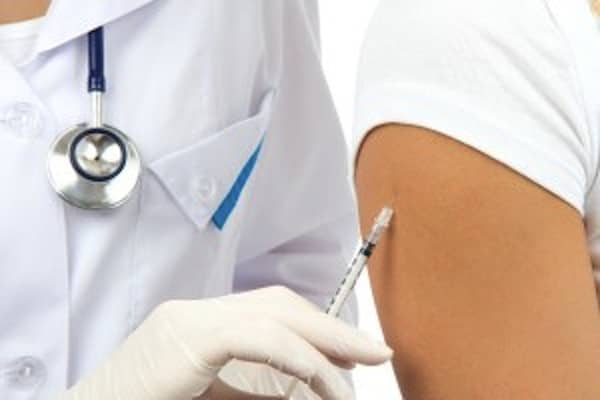 Editor's note: This article is free to the public to ensure access to life-saving information. If we've helped you, and you're able, we'd appreciate your subscription for either $1.50/month or $15 per year.
PROVIDENCE, RI — RI COVID-19 cases have risen to high transmission in Rhode Island at 5.2 percent, above the 5 percent threshold set for opening schools last year, as health experts agree the vaccine boosters protect against the Omicron variant likely to dominate U.S. infections.
'This means we're going to see an increase in breakthrough cases, especially among those with 2 vaccines. But this study gives me great hope that our boosters will help protect against Omicron,'
"Yesterday's (Dec. 7)  data from Pfizer and Moderna (and other sources) seem to indicate that a booster dose likely provides protection against Omicron, which will soon be the dominant strain in the US. Considerably better protection against Delta is afforded with a booster also," said Dr. Don Thea,  Professor and Associate Chair, Department of Global Health, at Boston University School of Public Health.
That protection, while still substantial, especially against hospitalization and death, appears to be less effective with Omicron.
Dr. Katelyn Jetelina, an MPH and PhD in Epidemiology and Biostatistics, an author of the Your Local Epidemiologist newsletter, discussed findings in the first study on the Omicron variant, by scientists in South Africa, pointing to the number of neutralizing antibodies that attached to Omicron in an infected person.
"Neutralizing antibodies play a significant role in our protection against infection, as they quickly recognize the virus and destroy it. Importantly, the virus is destroyed before entering cells and, thus, cannot replicate. Because it can't replicate, the person doesn't get infected and doesn't get disease (i.e. symptoms). The more neutralizing antibodies we have the better," she said.
Summarizing the study, Jetelina pointed out:
"Among people with the 2-dose Pfizer series, neutralizing antibodies took a significant hit —40 fold reduction— with Omicron compared to the original virus. This is far higher than we've seen with any previous variants of concern (Delta had a 5 fold decrease; Beta had a 8 fold decrease). But, honestly, Omicron's decrease is not as bad as some expected."
"Among people with the 2-dose series + previous infection (green dots), neutralizing antibodies took a hit from Omicron but are still relatively high."
"This means we're going to see an increase in breakthrough cases, especially among those with 2 vaccines. But this study gives me great hope that our boosters will help protect against Omicron," Jetelina said.
"With so many people already vaccinated, now is the time to get your booster," Gov. McKee urged Rhode Islanders in a video address posted to his Facebook page.
Rhode Island Gov. Dan McKee said that the rise in COVID-19 cases, although expected, will be a challenge to the state during the next several weeks as colder weather moves more activity indoors, and people continue mingling during the holidays. All options to prevent a pandemic relapse that will harm the economy are on the table, he said, including a possible return of a mask mandate. Boosters and increasing vaccinations among all eligible age groups can help the state avoid that, he said. Also, people should be wearing masks indoors at crowded events and gatherings, and get tested and stay home if they feel sick, he urged.
Threshold for keeping schools closed surpassed
The 5 percent COVID-19 positivity threshold was set last fall on the advice of the country's top virologist, Dr. Anthony Fauci, while vaccinations among RI students fall short on eligibility for shots and the percentage of eligible students who have taken full advantage of that protection. Rhode Island's school aged population is still moving toward full eligibility for the COVID-19 vaccines, with children aged 5-11 becoming vaccine eligible in November, and children aged 12-15 eligible for the vaccines since May.
While overall vaccination data for the state shows about 90 percent of adults were at least partially vaccinated against COVID-19,  only about 70 percent of children aged 15-18 – high school aged people – are at least partially vaccinated. Only 50 percent of children aged 10-14 are at least partially vaccinated, according to RI Department of Health data.
Breakthrough COVID-19 cases rising, immunity lasts months, not years
The medical journal The Lancet reports that, although vaccines provide good protection against COVID-19 in the short term, protective antibodies and immunity against the disease weakens over time, measured in months.
"A retrospective cohort study by Tartof and colleagues  found that vaccine effectiveness against COVID-19 decreased over time; however, its effectiveness against hospitalisation associated with COVID-19 remained robust, with no apparent reduction in vaccine effectiveness between 1 month (87%) and 5 months (88%) after vaccination with the BNT162b2 vaccine," according to The Lancet.
Also, vaccination, even with a break-through COVID-19 case, improve people's ability to fight the infection, according to the journal. "We observed a shorter mean duration of hospitalisation (10·8 days vs 13·1 days), lower risk of advanced oxygen or ventilatory support (26 [32%] of 82 vs 72 [51%] of 140 patients), and lower in-hospital mortality (eight [10%] vs 17 [12%] patients) among patients with breakthrough COVID-19 than among those who were unvaccinated."
The accelerating trend of breakthrough COVID-19 cases with time since vaccination highlight the important need for booster vaccinations, especially given emerging data supporting their (booster shot) efficacy, in particular for older populations and for individuals with underlying comorbidities who face an increased risk of developing severe breakthrough infections.
Omicron unknowns
Whether Omicron is more transmissible or able to make people more sick than the already-serious health threat of the Delta variant remains to be seen, Jetelina said.
"The rate of breakthrough cases will be higher, but I'm hopeful that boosters will largely keep people out of the hospital," she said. "We're all exhausted. The scientists. The healthcare workers. The parents. The pharmacists. The teachers. Everyone. But the virus isn't. And it won't be until we all take it seriously. Wear a good mask. Ventilate spaces. Test, test, test. And, for the love of all things, go get your vaccine and/or booster."