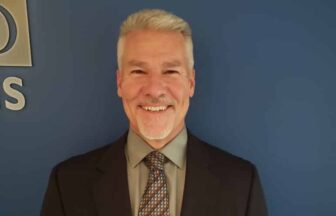 WARWICK, RI — Automated Business Solutions, a leading managed technology services provider,  has welcomed Steve Ethier of Coventry to the team.
Ethier will serve as the company's Director of Managed Services. He brings a blend of strong organizational skills combined with precise technical skills which will help accelerate the rapid growth of Automated Business Solutions, according to the company's statement about Ethier's hire.
"We're definitely excited to have Steve on board," said Alan Albergaria, President of Automated Business Solutions. "Steve brings a new approach and a fresh perspective, which will undoubtedly lead to an improved customer experience for all of the businesses that we serve. We constantly find ways to improve our customer experience, and we know that Steve is the right person for the position to help our customers expand their organizations to the next level. The team looks forward to his positive contributions and how his prescence will strengthen ABS."
The Director of Managed Services primary responsibility is increasing efficiency within the organization and improving the overall customer experience. ABS has invested heavily into customer experience over the years, and Ethier will be bringing a new lens to the leadership and management of the Managed Services team, according to Albergaria.
Ethier successfully led several IT teams and helped achieve key objectives including reducing ticket queues and wait times, and increasing overall service.
"Customer experience is the key component of everything we do at ABS. Our goal isn't just to equip our customers with the latest business technology solutions, but our deeper goal is to solve the daily challenges our customers face, so that they can increase their productivity and ultimately, increase their profitability. Steve understands this core philosophy and we're looking forward to how his presence not only enriches the businesses of our customers, but their lives in general," Albergaria said.
Steve lives in Coventry with his wife, Kerri, and has two sets of adult twin daughters and one son.