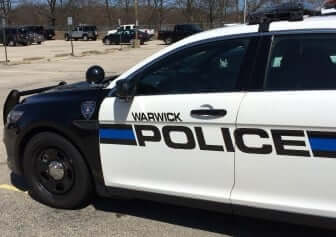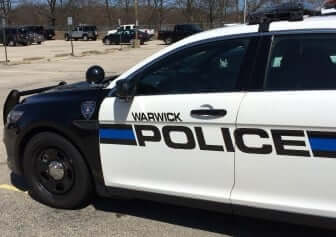 WARWICK, RI — The gray 2006 Ford Fusion's plates didn't match its make and model  when it sped from the Jefferson Boulevard Mobil across two lanes and nearly into another car, after which both occupants were arrested for Xanax possession.
Officer David Boardman also noticed the driver wasn't wearing a seatbelt as the Ford, bearing plates meant for a Mazda, drove through the parking lot of the Motel 6 at 20 Jefferson Boulevard. As it traveled the lot, Boardman watched the Ford's passenger nearly standing in his seat reaching about the interior.
Boardman pulled the car over and called for another officer before approaching the Ford and speaking with the driver and passenger. The passenger, a man, Gabriel Austin, 22, 14 Old Hopkinton Road, Westerly, RI, had a white powdery substance on his mouth and teeth, attempting to lick them clean as he told Boardman, "I don't want to go to jail," according to the officer's report.
The driver, Kendall Garrahy, 24, of 29 Peckham Ave., Wakefield, RI, assured Boardman they were only carrying marijuana in the car. Checks of her license and registration revealed they were suspended and inactive, respectively, according to the report.
Boardman spotted plastic bags with traces of white powder, and suspected narcotics. He asked Garrahy and Austin to step from the car and searched it, finding four dime bags with three bars of Xanax in each, in Austin's backpack, and a single dime bag with Xanax in Garrahy's purse.
Boardman arrested both,  and placed them in separate cruisers. The officers transported them to Warwick Police Headquarters, 99 Veterans Memorial Drive, Warwick, RI.
Garrahy was cited for driving with a suspended license and driving an unregistered car. She was also charged with marijuana possession and possession of Xanax. Austin was also charged with possession of Xanax.
The Ford was towed from the lot by Christine's Towing, and the license plates were seized.