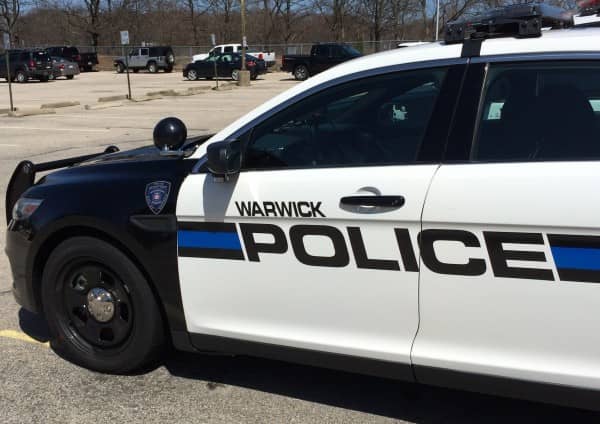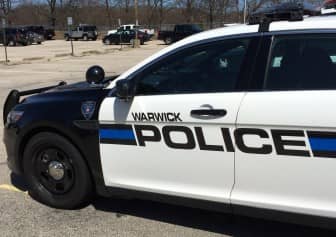 WARWICK, RI  — A report of an erratic driver alerted Warwick Police to a Waltham man in a black Ford F-150 driving toward West Warwick while trying to return home, whom officers detoured to jail on a DUI charge.
The caller reported witnessing the truck narrowly avoid three separate crashes on Rte. 295 as it headed for and took exit 10b in Warwick.
Officer Walter Larson and Quentin Tavares were dispatched to look for the driver, reportedly swerving across the road in the area of Toll Gate Road and Commonwealth Avenue. Larson found him on Centerville Road near Tampa Street headed toward West Warwick before pulling him over, according to his report.
As he approached the car to speak with the driver, Larson spotted with two empty beer bottles in the back seat, according to the report. When he spoke to the driver, later identified as Joel Rodriquez, 29, of 73 Robbins St., Waltham, MA, he could smell a strong odor of alcohol coming from inside.
Rodriquez moved lethargically, slurred his speech and had bloodshot eyes, Larson reported. The driver presented a Guatemalan driver's license, and told Larson he was headed to "Waltown," which Larson eventually determined was Watertown, according to the report.
A series of sobriety tests did not go well for Rodriquez, according to the report. He demonstrated a lack of smooth pursuit in his vision and involuntary eye movements, missed heel to toe cadence and stepped off the line during a walk and turn, and could not balance safely on one foot.
Larson arrested Rodriquez and transported him to Warwick Police Headquarters in 99 Veterans Memorial Drive, where he refused to submit to a breath test.
Larson charged him with DUI, first offense, blood alcohol unknown, and cited him for refusing the test, and driving with open alcohol containers in his car.