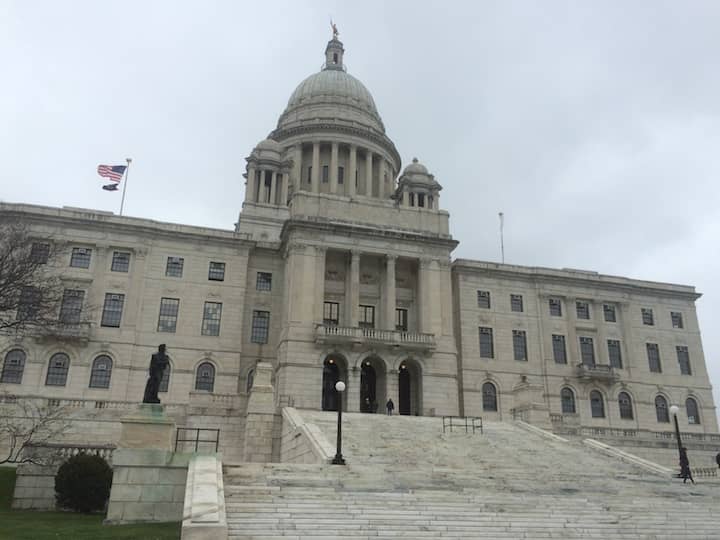 Editor's note: The following information was provided by the Legislative Press and Public Information Bureau.
STATE HOUSE – The use of electronic tobacco delivery products and vaping are now included in Rhode Island's  workplace smoking ban, under legislation sponsored by Senate President Dominick J. Ruggerio and signed by Gov. Gina M. Raimondo.
The legislation (2018-S 2228Aaa), which took effect July 1, adds the use of e-cigarettes, vaporizers, and similar products designed for electronic, vapor or aerosol delivery of nicotine, to the definition of "smoking" in the Public Health and Workplace Safety Act, which in 2005 banned smoking in in nearly all enclosed areas of places that are open to the public, including private businesses, restaurants, most bars, public restrooms, athletic fields, health care facilities, shopping malls, bingo facilities, common areas of apartment buildings with more than four units and many other places.
The new law is meant to protect workers and the public from the effects of secondhand nicotine vapors. The World Health Organization recommends that electronic smoking devices not be used indoors, especially in smoke-free environments, to minimize the risk to bystanders of breathing emissions and to avoid undermining the enforcement of smoke-free laws.
"For more than a decade, our state has prohibited smoking in most workplaces due to the dangers of secondhand smoke. But most of us had never heard of e-cigarettes or vaping back in 2004 when we enacted that ban. Since then, use of those products has taken off. In Rhode Island and nationwide, use of e-cigarettes by youth has surpassed use of conventional cigarettes. We must address newer forms of smoking, both to protect Rhode Islanders from secondhand smoke and to help address the misconception that those products are somehow not unhealthy. The intent of the smoking ban was to eliminate smoking in the workplace, and this legislation brings our law up to date to address smoking in all its forms," said President Ruggerio (D-Dist. 4, North Providence, Providence).
The law creates exemptions for stores, other than mall kiosks, that primarily sell electronic nicotine delivery products and accessories, and for electronic smoking establishments, defined as establishments that sell food or alcohol, and make at least 33 percent of their revenue from the sale of electronic tobacco devices.
The legislation was cosponsored in the Senate by Senate Health and Human Services Committee Chairman Joshua Miller (D-Dist. 28, Cranston, Providence), Sen. Cynthia A. Coyne (D-Dist. 32, Barrington, Bristol, East Providence), Sen. Dawn Euer (D-Dist.13, Newport, Jamestown) and Senate Majority Whip Maryellen Goodwin (D-Dist. 1, Providence). Companion legislation (2018-H 8357) was sponsored in the House by Rep. Camille F.J. Vella-Wilkinson (D-Dist. 21, Warwick).