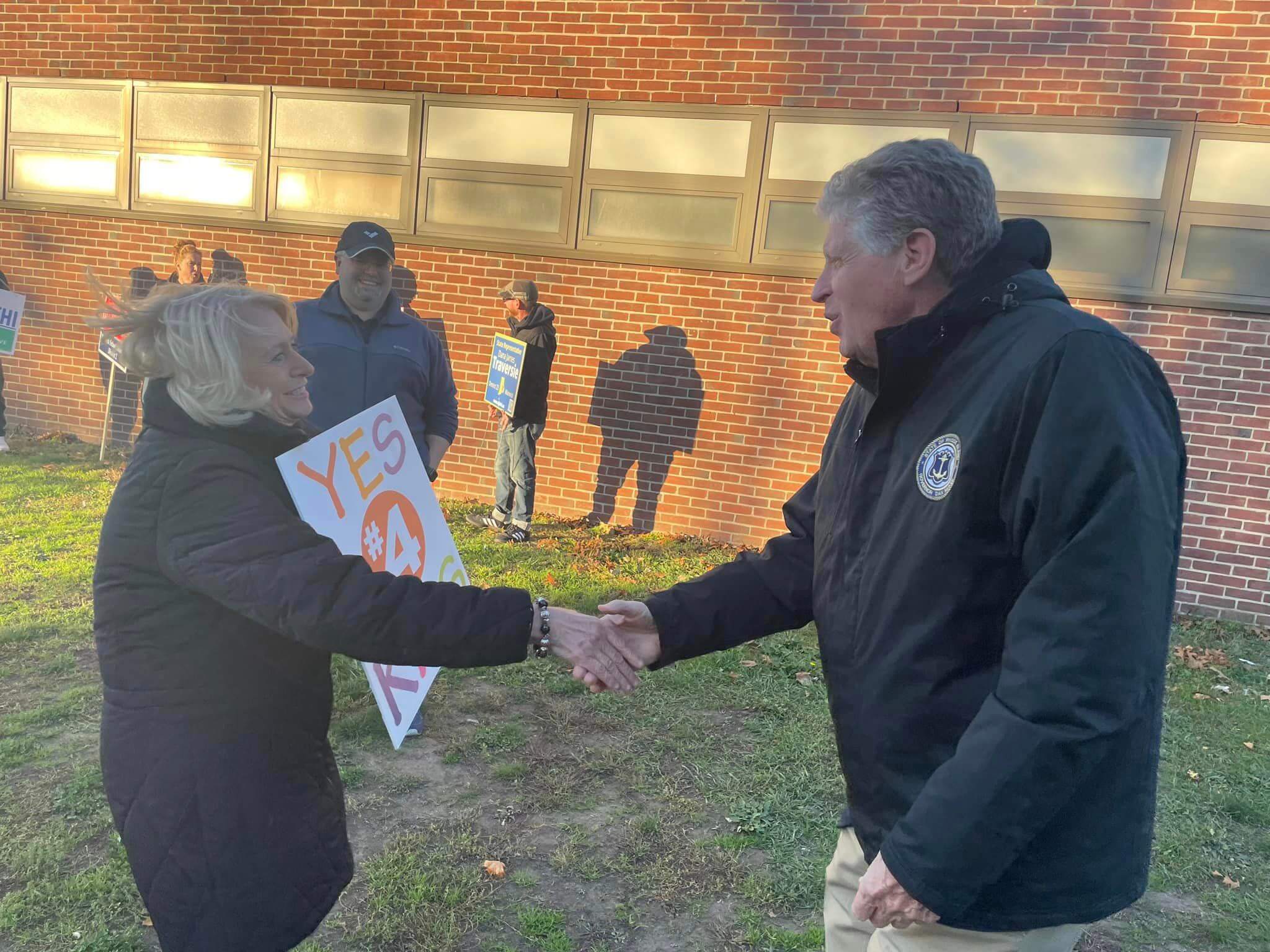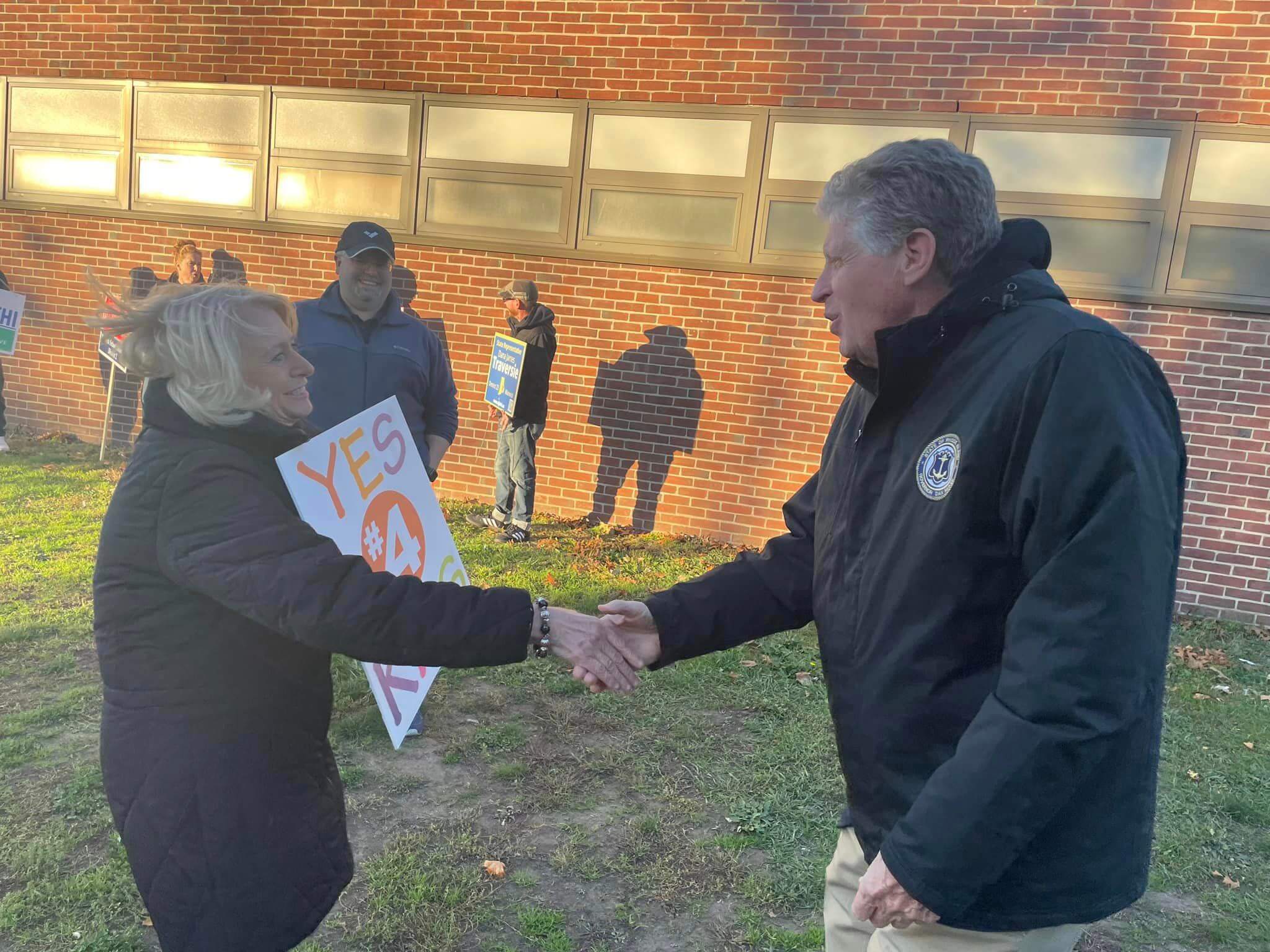 WARWICK, RI — Most state and local offices remained in Democratic hands after Election Day 2022 in Warwick, with Republicans potentially picking up two General Assembly seats and keeping a third.
With 97 percent (33 of 34) precincts reporting in Warwick at 9:15 p.m., former state Treasurer Seth Magaziner led Republican former Cranston Mayor Allan Fung, 52-45 percent, for the U.S. House seat recently vacated by the retirement of longtime Rep. James Langevin.
Magaziner maintained a 52-to-46 lead in Warwick, and held a 50.3 percent tally of district-wide votes over Fung, as of 8:30 a.m. on Nov. 9.
Democratic Gov. Dan McKee secured a 56-to-41 percent lead over Republican Ashley Kalus in Warwick, slightly below the statewide margin of 58-to-39 that McKee held with 100 percent of precincts reporting.
Elsewhere on the ballot:
Democrat James Diossa won statewide in the race for state general treasurer over Republican James Lathtop.
Republican Aaron Guckian held a slight lead over Sabina Matos in Warwick, 47.4-to-46.8 percent, for lieutenant governor. Matos held a 51-43 percent margin statewide.
Democrat Gregg Amore defeated Republican Pat Cortellessa in the race for secretary of state by a 55-to-45 margin in Warwick on the way to a 58-42 win, according to statewide results.
Incumbent Democratic Atty. Gen. Peter Neronha retained his seat with a victory over Republican Charles Calenda, 56-44 percent in Warwick and 58-42 statewide.
Unofficial results in Warwick also showed that Republicans gained two General Assembly seats and retained a third: Anthony DeLuca defeated Democratic challenger Jennifer Rourke for state Senate Dist. 29 , while in a near-upset, Marie A. Hopkins briefly led incumbent state Rep. Camille F. Vella-Wilkinson (D-Dist. 21), ending with a very close lead for the incumbent at 49.8% to the challenger's 49.5%. And in Dist. 24, incumbent Republican Pat Morgan (Dist. 26) defeated Samara Yelle, 56 to 43 percent.
The Democratic party kept a majority hold on Warwick's delegation with wins in Senate Districts 30 and 31 by former state Sen. Mark McKenney and Matthew LaMountain, respectively, and incumbent victories in House Districts 20 (Rep. David Bennett), 22 (Rep. Joseph Solomon Jr.), 23 (House Speaker Joseph Shekarchi), and 24 (Rep. Evan Patrick Shanley).
City Council and School Committee races
The Warwick City Council remained firmly in the hands of the Democratic party, which kept a 9-0 majority amid six incumbents running unopposed.
In the contested seats, incumbent Democrats William Foley (Ward 1), James McElroy (Ward 2) and Edgar Ladouceur (Ward 4) defeated their opponents.
All three of Warwick's school committee seats will be held by newcomers, with Shaun Galligan defeating Frank Brown, 60-to-40 percent, for the District 1 seat previously held by Kyle Adams; Leah Ann Hazelwood winning by a 3-to-2 margin over Steven DiPalma in District 2 to replace Chairwoman Judy Cobden; and Michelle Chapman leading Charles Donovan Jr., 50 to 48.6 percent for the District 3 seat vacated by Nathan Cornell.
New High School Bond Passes
Warwick voters approved a $350 million bond to replace the city's remaining high schools, Pilgrim and Toll Gate, by a 59.2% margin at 1,8057 votes for and 12,419 opposed.
Editor's note: This article has been edited since first publication to reflect updated voting results.