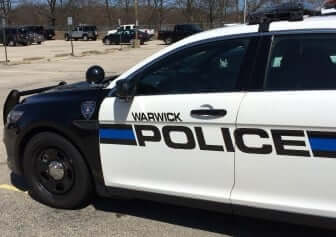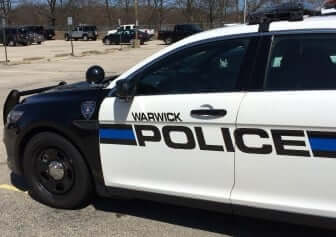 WARWICK, RI — Officer Keara Enos spotted a red Kia Sorento swerving on Rte. 95 south Oct. 17 at 3:05 a.m., followed it to East Avenue near CCRI, then stopped and arrested the driver on a DUI charge.
The driver, identified as Amber Fisher, 31, of 269 School St., North Kingstown, also known as Amber Marrocco, told Enos she had been drinking at the Dark Lady in Providence earlier that night, where she had two beers and two mixed drinks that were stronger than she thought, according to the officer's report.
Before the stop, Enos noted the Sorento continued swerving throughout the time she followed it onto exit 12B and onto East Avenue, drifting across the travel lanes without using signals. At the intersection near CCRI, the SUV stopped with its front tires well over the white stop line. When the light turned green, the SUV paused for several seconds, then made a U-turn to head east on East Avenue, the officer reported. Enos pulled the vehicle over.
As Enos spoke with the driver, the officer noted she exhibited slow and movement and mannerisms, her eyes were bloodshot, and she smelled slightly of alcohol. Enos asked her to remove her keys from the SUV, which she did. She also asked her to perform sobriety tests, which she agreed to, remarking, "At least I'll have a chance," according to the report.
During the tests, Fisher exhibited a lack of smooth pursuit and involuntary movement in her vision, failed to walk heel-to-toe as instructed,and swayed and hopped, using her arms for balance, during a one-leg-stand. Enos arrested Fisher and transported her to Warwick Police Headquarters,  99 Veterans Memorial. Drive.
At the station, Fisher refused to take a breath test of her blood alcohol level. Enos charged her with DUI, first offense, blood alcohol unknown, and cited her for refusing the test, for lane violations and for failing to signal her turns. Enos also issued her a violation for failing to obey traffic signals.