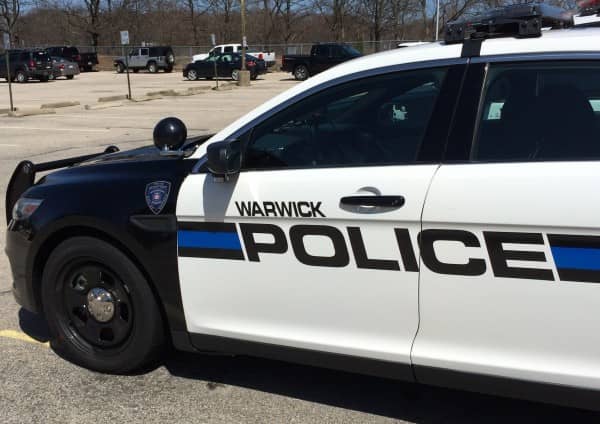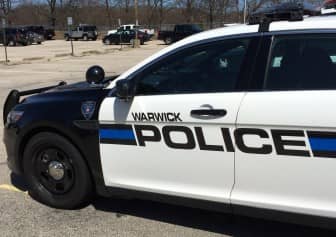 WARWICK, RI — Officer Tyler Stone pulled over a speeding gold 2007 Kia Sorento on Greenwich Avenue near Lowes June 6 at 7:21 p.m. because its license plates were registered to another vehicle,  finding nine loose pills in a Newport cigarette carton, prompting the driver's arrest on a suspended license and felony Adderall possession charge.
Stone spotted the speeding Kia and checked the plates, noting they were registered to a 2002 Mercury Mountaineer, and pulled the car over near the Lowes, identifying the driver as Cecelia Mathieu Spetrini, 28, of 45 Capron St., Apt. 3rd floor, Providence. Stone asked about the mismatched plates and Spetrini said she had borrowed the plates after having bought the Kia. She produced a bill of sale that lacked the buyer's name, buyer's signature, date of sale, value or date of the sale. She also produced a title, which had not been transferred over into her name.
When asked for her license, Spetrini said she only had a state ID card, since her license had been suspended. Stone called Blue Sun Towing to take her car from the site and did an inventory of her vehicle prior to the tow. Inside, Stone found nine Adderall pils in a cigarette carton, for which Spetrini said she could not produce the prescription, either on the scene or at her home.
Stone arrested Spetrini and transported her to Warwick Police Headquarters, where she was processed and charged with operating with a suspended license, without insurance, with a suspended registration and for felony possession of a controlled substance.
She was scheduled for a Sept. 10 hearing on the charges in Third District Court.