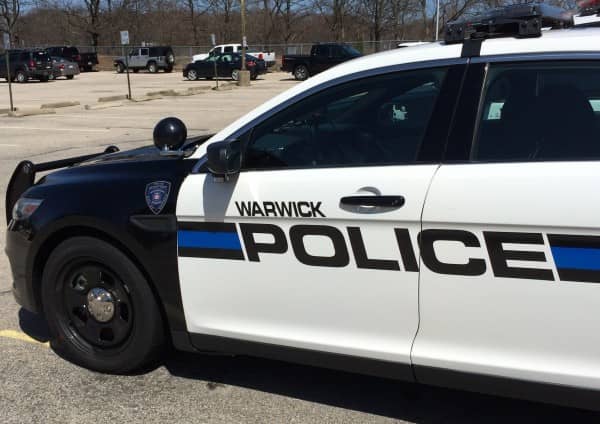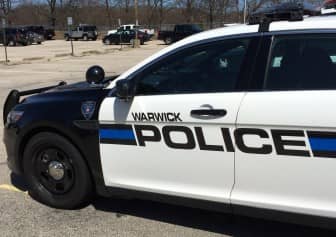 WARWICK, RI — A Richmond driver struck a light pole with his 1999 Jeep Cherokee near 99 Veterans Memorial Drive, then continued to Lockwood Condominiums at 3524 West Shore Road Feb. 7 at 5:47 p.m., where police arrested him on outstanding warrants, adding later charges for cocaine and amphetamine possession.
Officers Christopher Cote and John Zaborski  arrived at the condo complex and found the red Jeep with the engine shut off and a lone man inside, at the driver's seat, according to Cote's report. The Jeep had damage to the undercarriage and the front bumper was missing. There also appeared to be pieces of street sign stuck to the Jeep's undercarriage, Cote reported.
The officers identified the man as William Silva, 28, of 51 King St., Richmond, RI, and asked him to step out of the Jeep so they could speak. Silva told the officers he had made a mistake after learning his friend had committed suicide.
Silva reached for his pocket while they spoke, and a search of his pockets revealed a spoon and syringe. When Cote asked him if he had any drugs on him, Silva said he didn't because he had just "shot up."
Cote asked Silva to remove the spoon and syringe, and asked if there were any other drugs on his person or in his Jeep, but Sliva said there were not. A background check on Silva turned up two warrants on narcotics charges.
Cote arrested Silva and placed him in his cruiser. A search of Silva's wallet for ID turned up two small baggies containing 6 grams of amphetamines and .7 grams of cocaine, respectively. The officer transported him to Warwick Police Headquarters, 99 Veterans Memorial Drive, where he was charged with two counts of illegal drug possession, and operating without a license.