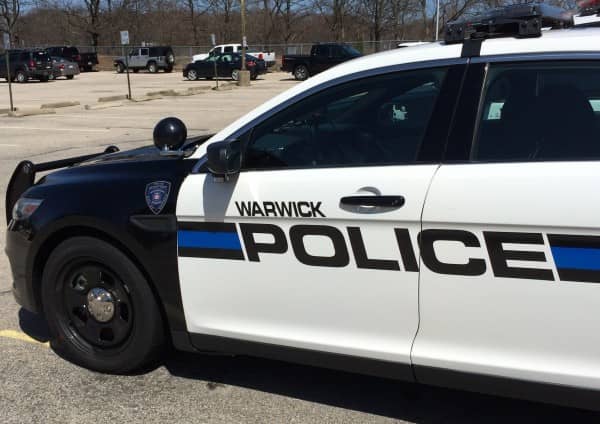 WARWICK, RI — Officer Michael Bailey stopped a driver with no seatbelt as he left the Elmwood Avenue Shell station, arresting him for possession of marijuana with intent to deliver Aug. 22 at 8:19 p.m.
As Bailey spoke to the driver, later identified as Ricarco Pena, 24, of 85 Linwood Ave., Providence, he detected an odor of marijuana, according to the officer's report. Bailey reported that Pena said he didn't have a medical marijuana card.
Bailey noticed that Pena did have marijuana in a plastic bag sticking out of a pouch on the back of the passenger's side front seat. Following that discovery, the officer ran checks on the driver and the car, a Chevrolet Malibu, finding Pena had an outstanding warrant for his arrest.
Bailey arrested Pena and searched the car, finding $712 in cash, the bag of marijuana, 16.7 grams,  a digital scale and several plastic bags.
Bailey transported Pena to Warwick Police Headquarters, 99 Veterans Memorial Drive, where he was charged with possession of marijuana with intent to deliver, and cited for operating without a seat belt, as well as operating with a suspended license.