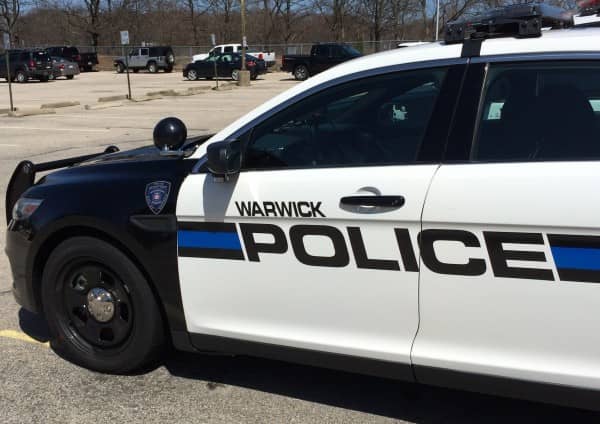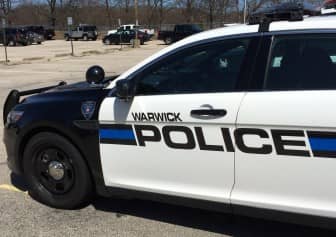 Warwick, RI — Officer Christopher Cote was called to Target at 400 Bald Hill Road for a report of a vehicle on an embankment, finding a black 2003 Jeep inside curbing on a mulch bed with a damaged driver's side rear tire, and arrested the driver on a DUI charge April 24 at 3:50 a.m.
As Cote approached the vehicle, he saw the lights were on and the driver, later identified as Brian Izzo, 34, of 6 W River Parkway, North Providence, yelling at someone on his phone, according to the officer's report.
Cote knocked on the window and opened the door of the Jeep, and Izzo put down the phone. Cote noticed the keys were in the ignition, and the Jeep had been shut off, but it was in neutral. The officer asked him to step out of the Jeep, and he did, but was unsteady on his feet, and had to be steadied throughout his conversation with the man, the officer reported.
When Cote asked what had happened, Izzo told him he was "f***ed up," according to the report. Izzo told the officer he had been drinking at a friend's house, then tried to drive home. He told Cote he had been stuck in the Jeep on the embankment for a few hours.
Cote said he noted a strong odor of alcohol on the man's breath, and invited him to perform a series of sobriety tests. During the tests, Izzo displayed a lack of smooth pursuit in his vision, and nearly fell over during the walk-and-turn, prompting Cote to forgo any further tests.
Cote arrested Izzo and transported him to Warwick Police Headquarters at 99 Veterans Memorial Drive, where he refused to submit to a breath test. Cote charged Izzo with DUI, first offense, blood alcohol unknown, with a court date of May 17 in Third District Court. He was also issued a violation for refusing the test.
At 5:54 a.m., Cote released Izzo to a sober adult.