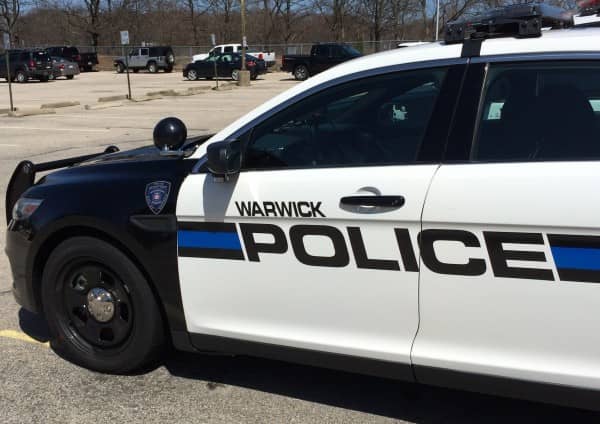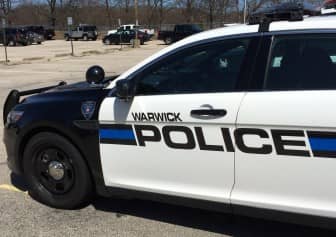 WEST WARWICK, RI — The Jeep Wrangler driver who had rear-ended a Toyota Yaris March 7 at 9:45 a.m. at 509 Quaker Lane said, "I stopped, they didn't," failing to grasp cause and effect, shortly before Officer Gregory Johnson charged her with driving under the influence of alcohol.
Johnson arrived at the scene of the crash, at the light in front of Balise Honda, in the right, southbound lane, where Warwick Fire
Department personnel were on the scene and tending to the Yaris driver, according to his report. The driver of the Toyota, a 70-year-old woman, complained of neck and back pain. She was taken by rescue truck for treatment of her injuries, Johnson reported.
Johnson, one of three officers responding to the crash, spoke with the Jeep driver with the help of Officer Julio Benros. They identified that driver as Michelle Thibault, 29, of 101 Walton Ave., Warwick, according to Johnson's report.
Thibault's speech was slow and slurred and her eyes were bloodshot with constricted pupils. The driver also exuded a fruity alcoholic odor, according to Johnson's report.
Thibault told Johnson, "I stopped, they didn't," and Johnson explained that actually, she had apparently struck the Toyota from behind as it waited, stopped, at a red light.
Johnson asked Thibault to step from the vehicle to test the rest of her faculties. A series of sobriety tests revealed she had a lack of smooth pursuit and involuntary eye movement in her vision, had trouble standing during a walk and turn test, then failed to touch heel to toe during any of her steps, and was unable to balance on one foot for more than two seconds.
When her Jeep was searched, Johnson reported finding an open, half-full bottle of New Amsterdam Raspberry Vodka in the back seat.
Johnson arrested Thibault and transported her to Warwick Police Headquarters, 99 Veterans Memorial Drive, where she registered a .309
Johnson charged Thibault with DUI, first offense, blood alcohol greater than .15, and she was held for an afternoon hearing in Third District Court as a bail violator, with a pending DUI charge from the WPD, then released on bail.