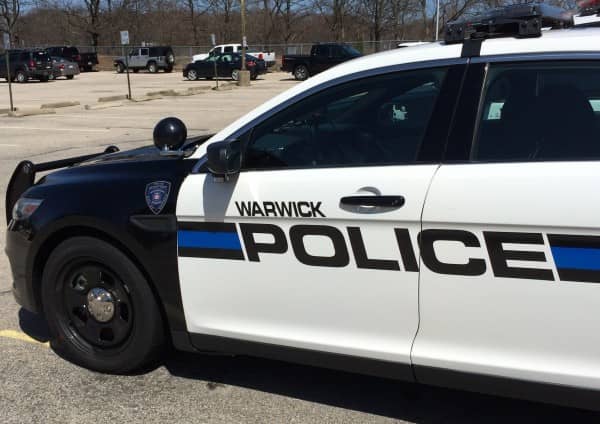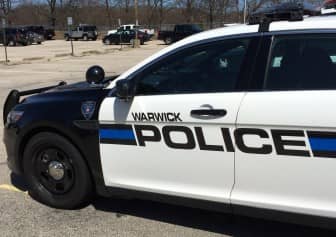 WARWICK, R.I. — A Providence man faces charges of eluding police after fleeing a Warwick officer making a traffic check on West Shore Road, leading police on a high-speed chase on Warwick Avenue, crashing in Cranston.
Warwick Police broke off pursuit of the car on Warwick Avenue as the driver continued to flee at increasingly dangerous speeds, according to a report from Warwick Police.
The encounter began at about 8:35 p.m., when a Warwick Police officer checked on what appeared to be a disabled motor vehicle on West Shore Road near the intersection of Sarah Teft Drive, according to WPD Lt. Andy Sullivan. After speaking briefly with the driver, who claimed to have a brake issue, the officer recognized he had slurred speech. Before the officer could question the driver or ask him to perform sobriety tests, the man fled in the vehicle which was pursued onto Warwick Avenue north towards Cranston. In the area of 400 Warwick Ave., the pursuit was terminated, Sullivan reported.
A short distance into Cranston, the driver drove into a building at 145 Park Ave. The man was arrested by Warwick Police and sustained only minor injuries.
The driver, Robert P Disumma, 54, of 993 Manton Ave., Providence, RI was treated at Rhode Island Hospital for minor injuries and will be charged with eluding a police officer and other motor vehicle offenses. More charges may be filed at a later date pending toxicology results, Sullivan said.