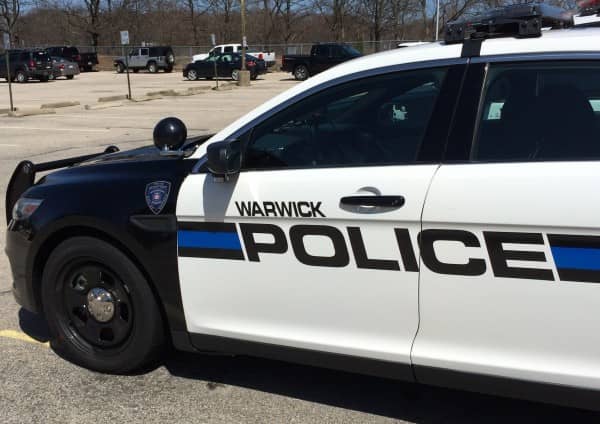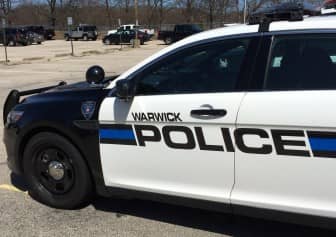 Warwick, RI — Warwick Police arrested a Warwick driver who stuck the front end of his car into a swampy area near 54 Bradford Ave. in Potowomut Jan. 31 at 8:07 p.m. after spotting a half-empty vodka bottle in his front seat.
Officer James Wenneman was one of two officers dispatched to the area that night after neighbor reported a man who said a vehicle was partially in the water and the driver was walking around trying to get it out, according to the officer's report.
As Wenneman arrived, he saw the driver, Benjamin Dufault, 18, of 178 Lakedell Dr., attempting to wrap an electric cord around the rear bumper of his green 2001 Subaru Outback, which had been driven partially into a marshy area, submerging the wheels, according to the report.
Wenneman asked if Dufault if he needed medical help, and the man said no. As they spoke, Wenneman reported, he could smell a strong odor of aclohol on his breath. The officer asked if he'd been drinking, and Dufault said no. But the officer noticed a half-empty 1.7- liter bottle of Karkov Light vodka on the floor of the car's front passenger side.
Wenneman asked him to perform field sobriety tests, which Dufault agree to, but failed. Dufault failed to walk a straight line during the walk-and-turn, showed a lack of smooth pursuit in his vision, and could not balance on one foot.
Wenneman arrested Dufault on suspicion of DUI.
A witness told Wenneman he'd seen Dufault's Subaru traveling at high speed down Bradford Avenue, then make a sudden right turn into the wetlands there, according to Wenneman's report. The witness said the driver played loud music in the car as he attempted to get out of it for about 20 minutes, then stumbled around the woods with a flashlight.
Wenneman trasnported Dufault to Warwick Police Headquarters at 99 Veterans Memorial Drive, where he refused to submit to a chemical test. The vodka was held as evidence.
Dufault was cited for driving with a suspended license, for refusing the test, and for leaving the lane of travel. He was also charged with DUI, alcohol, blood alcohol unknown.
Dufault was scheduled to answer the DUI charge on March 8 in Third District Court.