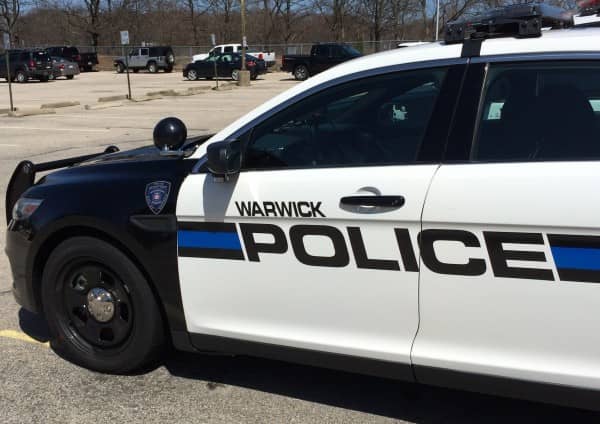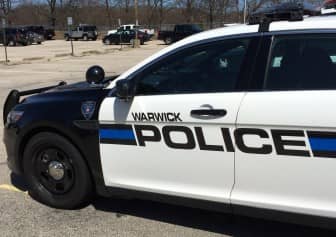 Warwick, RI — Warwick Police arrested a Smithfield woman Dce. 13 at about 2:16 a.m. after she sped past a cruiser on Carpenter Street at 78 mph in a 35 mph zone, refused to immediately pull over for the officer and then failed sobriety tests.
Officer John Choquette was patrolling on Carpenter Street when a black BMW passed him at 78 mph in the 35 mph zone, according to the officer's report. He made a U-turn and followed the BMW, catching up with it at the intersection of Main Avenue and West Shore Road, stopping directly behind the car.
The BMW ran the light and passed other vehicles recklessly, the officer reported, so he turned on his emergency lights and siren in an attempt to pull the driver over, but the car continued, making a right-hand turn on to Stone Avenue without using a turn signal, finally coming to a stop a quarter mile down that road.
Choquette approached and spoke with the driver, identified as Elizabeth Soares, 35, of 15 Higgins St., Smithfield, RI. Soares said she was on her way home to use her bathroom. When asked if she knew why she'd been stopped, Soares only mumbled in reply, and Choquette could only understand the word, 'light'.
Choquette told her, "Yes, you went through the red light," the officer reported. He also asked if she knew how fast she'd been driving but Soares didn't reply. Choquette reported he could smell alcohol on her breath, and that she had bloodshot eyes and slurred speech.
Choquette asked her to recite the alphabet, A through J, but when Soares attempted that, she recited the entire alphabet. She also demonstrated a lack of smooth pursuit in her vision, was unbalanced and failed to follow directions during the walk-and-turn and could not balance on one foot during the one-leg-stand.
The owner of the BMW was at the scene by this time, and the car was turned over to him as Soares was transported to Warwick Police Headquarters at 99 Veterans Memorial Drive, where she refused to take a breath test.
Choquette charged Soares with DUI, first offense, blood alcohol unknown, reckless driving/eluding police, and issued summonses for speeding, running the red light and failing to use a turn signal.