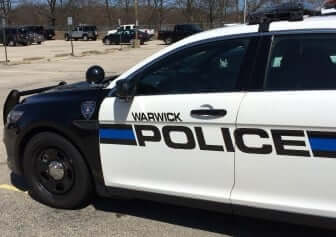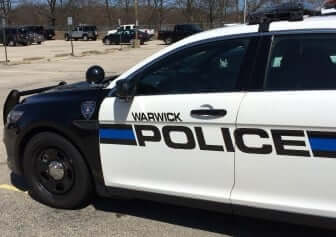 WARWICK, RI — When Officer Connor Bemis pulled over a silver Kia speeding on Toll Gate Road Oct. 28 at 3:31 a.m, the driver admitted to marijuana in the car, but not the cocaine, amphetamines or unprescribed antidepressant.
Bemis spotted the Kia in front of him going 42 mph in the 25 mph zone, then watched it suddenly swerve into the left lane, prompting him to make a traffic stop. He identified the driver as Amanda Parrillo, 36, of 119 Gervais St., Coventry. As he had approached the car, Bemis had also spotted Parillo's passenger dig through backpack then toss it behind her.
Given the passenger's actions and Parrillo's nervous attitude and trembling hands, Bemis asked Parrillo if there were anything illegal in the car. Parrillo said she had marijuana, but no medical marijuana card. Bemis searched the car, turning up a plastic bag with a white powdery substance in Parrillo's wallet on the driver's seat. The substance was later identified as cocaine. His search also turned up a clonazepam pill and two Amphetamine and Dextroamphetamine pills.
Parrillo told Bemis she didn't have prescriptions for the pills and that the cocaine was hers, and Bemis arrested her, placing her in his cruiser. Pat's Towing was called to take her car from the scene.
At Warwick Police Headquarters, 99 Veterans Memorial Drive, the cocaine was measured at .7 grams, the Conazepam at .5 grams, and marijuana at 4.5 grams. Further search of Parrillo's belongings also turned up crack cocaine rocks in a gum wrapper, according to the report.
The officer charged Parrillo with three counts of Possession of an I-V Controlled Substance. She was also cited for speeding, lane violations, and marijuana possession, less than one ounce, second offense.