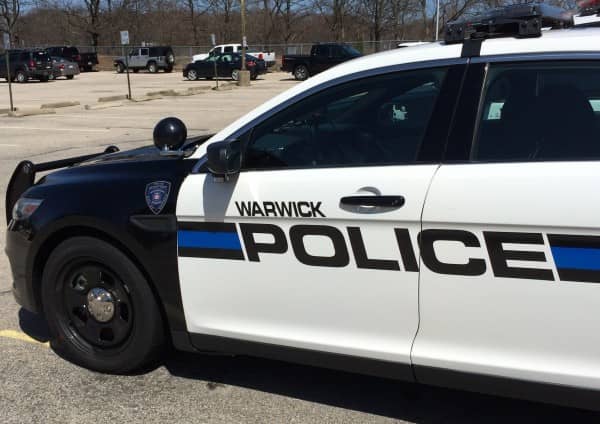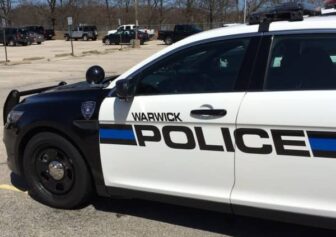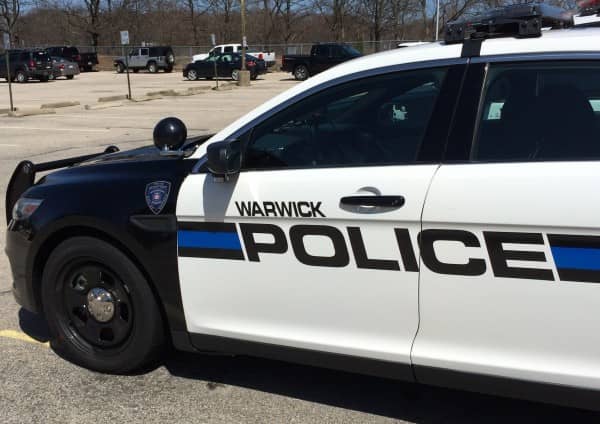 WARWICK, RI — Officer Keara Enos was called to McDonald's, 876 Bald Hill Road June 6 at 1:25 a.m. for a report of a  dozing drive-thru driver in a white pickup in the drive-thru lane, arresting him for DUI.
Enos found the truck, a white 2021 Toyota Tacoma, stopped in front of the ordering screen closest to the building. Restaurant staff had reported attempting to wake the driver several times, according to the officer's report. She parked her cruiser and approached the truck on foot. As she got closer, Enos reported hearing the truck's engine revving loudly multiple times.
As Enos got close to the driver's door, the truck began pulling forward, and Enos had to run to keep up, reaching the door as the truck slowed and stopped behind another car. Enos knocked on the driver's side window several times, eventually drawing the driver's attention, who seemed confused about where the knocking sound was coming from.
Enos continued knocking, and asked the driver rolled down his window, but the man, still appearing confused, didn't do that. Enos tried opening the door but it was locked, so she called to the driver and told him to open it. He did, still with what Enos described as a dazed look on his face. The driver was also slumped forward and had glossed, bloodshot eyes, according to the officer's report.
Enos asked the driver to step out of the truck and asked how long he had been sleeping, to which the man replied, "Not that long."
As he spoke, Enos caught an "overwhelming" odor of alcohol on his breath, according to the report. That prompted her to ask how much he had drank that night, to which he replied, "Not that much. I'm just high."
Enos asked some more questions, determining that the driver had been smoking marijuana. She also identified him as Robert J. Amico, 24, of 32 Red Hawk Drive, Cranston, RI.
Enos directed Amico to a flat section of the lot and asked him to perform sobriety tests, but Amico did not follow instructions, and did not answer when asked if he was refusing to take the tests, asking instead, "Can I call someone?"
Inside his truck, Enos found an open container, which tested positive for alcohol when the officer used her portable breathalyzer on the open container.
Enos arrested Amico and transported him to Warwick Police Headquarters, 99 Veterans Memorial Drive, where he refused to take a breath test. She charged him with DUI, blood alcohol content unknown, and cited him for carrying an open alcohol container in his truck, as well as for refusing the breath test. He was then released into the custody of a sober adult.