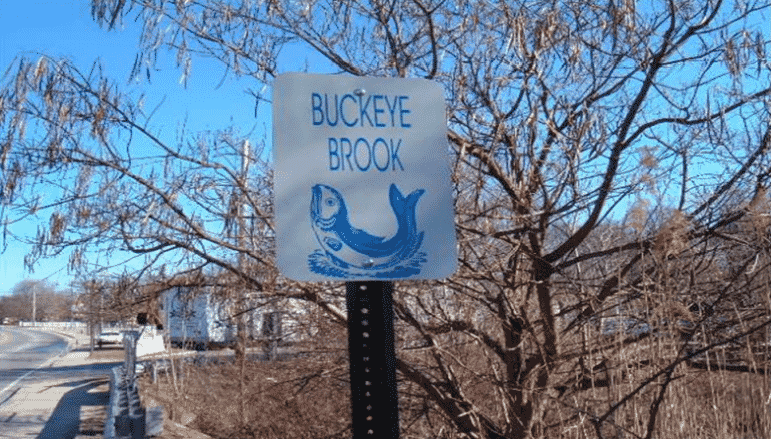 WARWICK, RI  — The Department of Environmental Management closed Upper Narragansett Bay to shellfishing Monday, shortly after a sewer line collapse reported by Buckeye Brook Coalition that released about 300,000 gallons of sewage into Buckeye Brook  at 910 Cedar Swamp Road.
All waters of Upper Narragansett Bay bounded by the DEM range marker on Conimicut Point to the center of the tower at Nayatt Point to the northern tip of Prudence Island to the southern tip of Warwick Point have been closed to shellfishing.
DEM reported the closure and details from the collapse, which the Warwick Sewer Authority discovered at about 5:30 p.m. Sunday, according to a DEM release. The WSA reported sewage overflowed into Buckeye Brook from a manhole nearby due to the collapsed sewer line, which led to the Cedar Swamp Pump Station. The sewer authority added chlorine for disinfection during the overflow, which ended at 10:30 p.m. after city crews set up temporary bypass pumping.
DEM and the Rhode Island Department of Health (RIDOH) advise that shellfish harvested near the outlet of Old Mill Creek  not be consumed until further notice. The Department of Health also a closed Conimicut Beach.