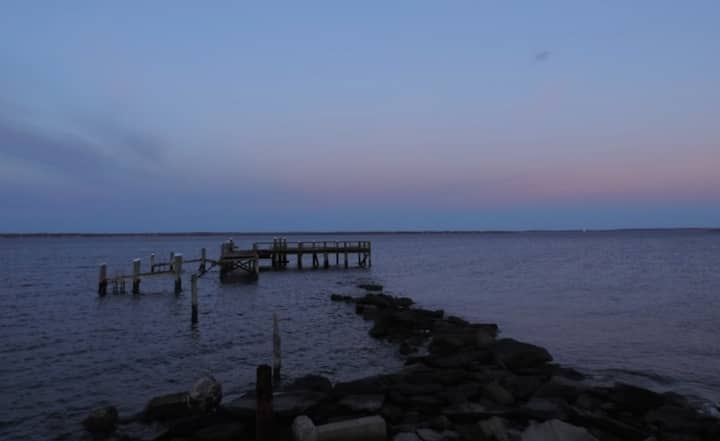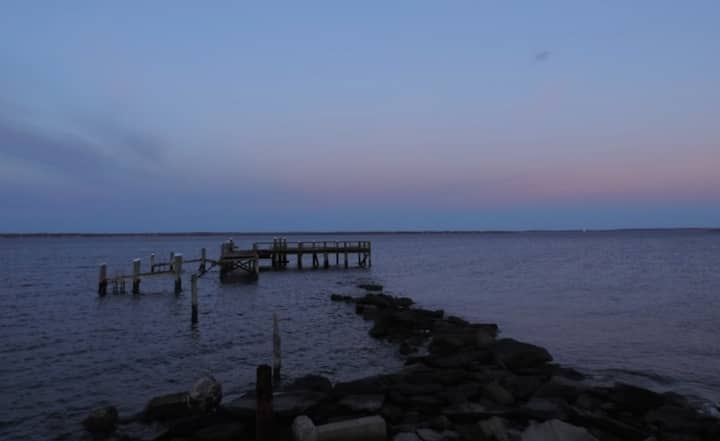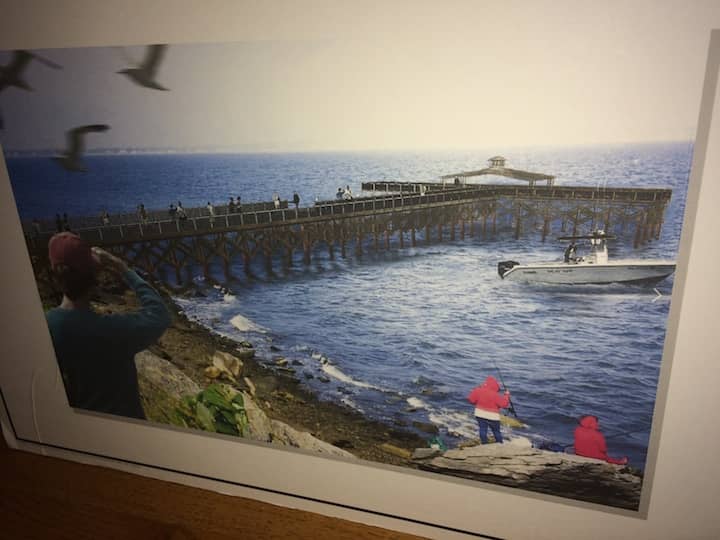 WARWICK, RI – Construction of a new $1.8 million timber fishing pier at Rocky Point State Park, performed by ACK Marine & General Contracting LLC of Quincy, MA will begin in May.
On Monday, the Rhode Island Department of Environmental Management (DEM) and Warwick Mayor Joseph J.Solomon announced the imminent start of the project, expected to be completed by December. Construction will begin within the next two to three weeks, said Michael Healey, chief public affairs officer with the DEM.
When finished, the pier will provide anglers of all abilities with access to one of the state's prime fishing areas, according to a release from the DEM.
The new fishing pier will feature a 280-foot-long, T-shaped layout with a shade structure, benches, railings, and solar lighting. Railing heights will vary to allow people of all ages and abilities to enjoy access to Narragansett Bay. The completed project will provide saltwater fishing access less than 10 miles from Downtown Providence.
"Expanding shoreline and fishing access is core to our mission at DEM and we're thrilled that the new pier will enable anglers, regardless of their physical abilities, to experience the joy and bounty of fishing on Narragansett Bay," said DEM Director Janet Coit. "I hope that the public will benefit from this recreational investment and asset for decades to come."
The pier will complement a variety of recreational opportunities at Rocky Point State Park, including walking, bird-watching, rock climbing, the RI Saltwater Anglers Association's Youth Fishing Camp, DEM's popular "Come Clam With Me" workshops, and open spaces for picnics as well as family-focused events like Food Truck Nights and Movie Nights run by the City and other gatherings.
"As Council President, I was proud to work cooperatively with DEM to make sure the pier would be reconstructed," said Solomon. "It's a terrific addition to all the improvements that have been made at Rocky Point. It will stand as a symbol of the rich history of the park and our maritime heritage while offering people another way to access our beautiful Bay."