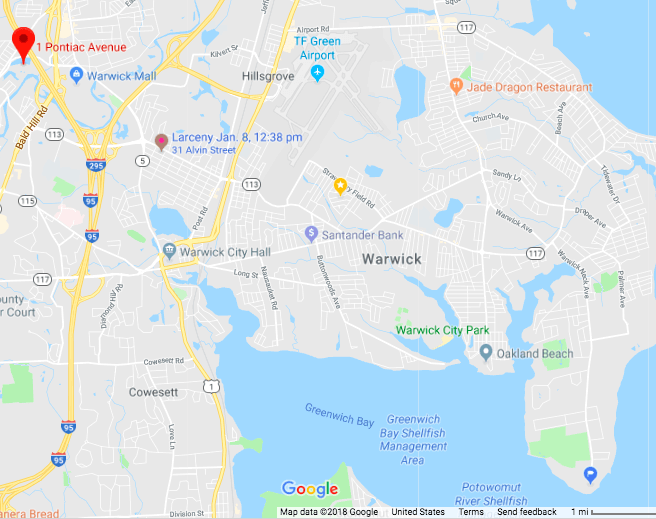 WEST WARWICK, RI — A power outage at 12:30 a.m. Tuesday at a wastewater treatment facility allowed inadequately treated wastewater into the Pawtuxet River, meaning anyone downstream between West Warwick, Warwick and Narragansett Bay who stuck their hands in the river between then and sunrise Wednesday ought to wash them before eating or drinking, the RI Department of Environmental Management (DEM) announced.
The RI DEM announced Tuesday that the outage had caused the Pontiac Avenue plant to release 180,000 gallons of wastewater. The incident interrupted the process of disinfection, the last step treated wastewater undergoes before being discharged. Facility workers restored power at about 3:30 a.m., the agency reports.
DEM is investigating the incident, which will not affect shellfishing in Narragansett Bay, the agency stated.
The regional treatment facility at 1 Pontiac Ave. serves more than 31,000 customers in parts of Coventry, Cranston, East Greenwich, Warwick, West Greenwich, and West Warwick. It treats around 5 million gallons of wastewater a day.