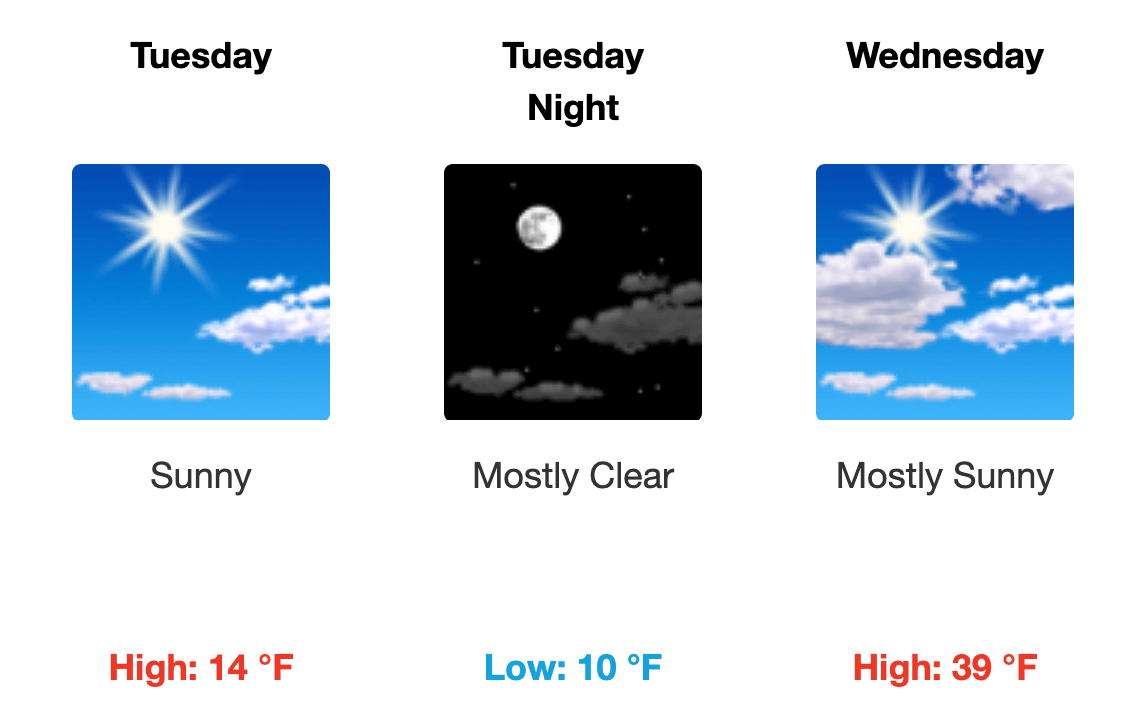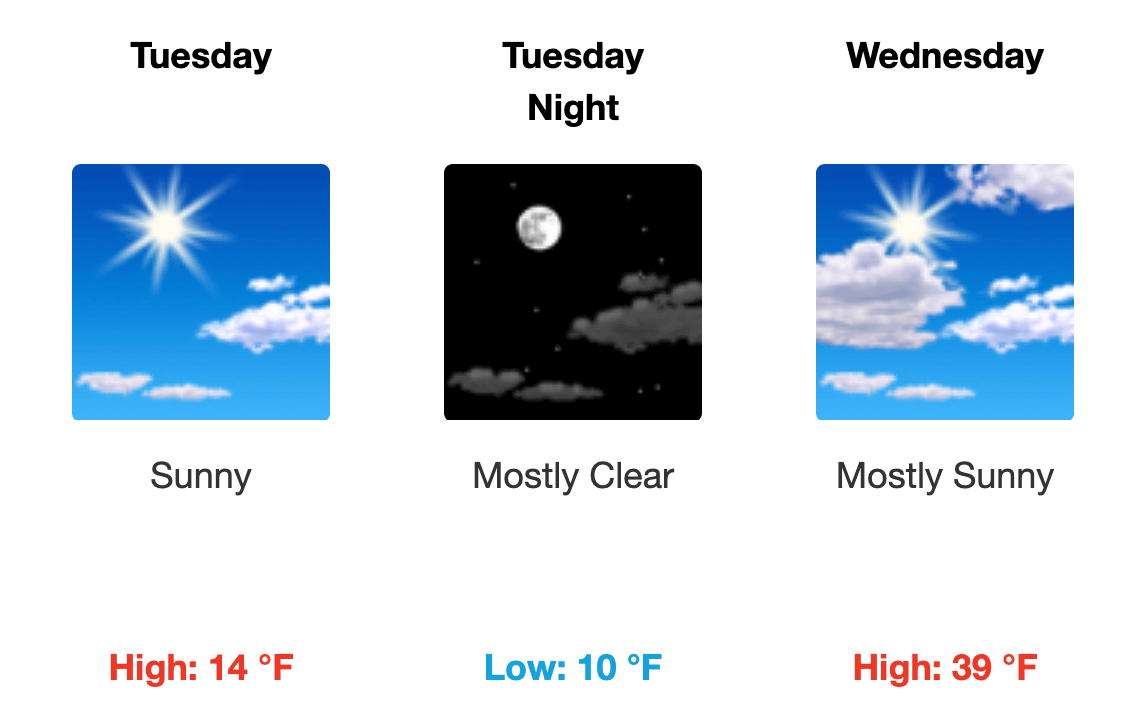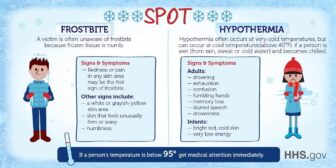 PROVIDENCE, RI — There's a deep chill in store with a high of 14 degrees Tuesday, the National Weather Service reports, raising concerns about heating, plumbing and personal extreme cold hazards.
The evening high will fall further to a crisp 10 degrees, but the cold snap will be a quick one as temperatures rise Wednesday, where the high is expected to reach 39 degrees.
Red Cross Extreme Cold Tips
The Red Cross has posted a number of personal and homeowner tips for dealing with extreme cold weather:
Avoid unnecessary exposure to the cold. Be aware of both the temperature and the wind chill when planning outdoor activities. When you prepare to go outside in severe cold weather, please remember the following:
Most of your body heat is lost through your head so wear a hat, preferably one that covers your ears.
Dressing in layers helps you retain heat. You can remove layers as needed if you become too warm.
Mittens provide more warmth to your hands than gloves.
Wear water proof, insulated boots to help avoid hypothermia or frostbite by keeping your feet warm and dry and to maintain your footing in ice and snow.
Get out of wet clothes immediately and warm the core body temperature with a blanket or warm fluids like hot cider or soup. Avoid drinking caffeine or alcohol if you expect you or someone you are trying to help has hypothermia or frostbite.
Recognize the symptoms of hypothermia that can be a serious medical condition: confusion, dizziness, exhaustion and severe shivering. Seek medical attention immediately if you have these symptoms.
Recognize frostbite warning signs: gray, white or yellow skin discoloration, numbness, waxy feeling skin. Seek medical attention immediately if you have these symptoms.
National Weather Service: Extreme Cold Tips
In light of the extreme cold and wind chill, the weather service also lists the following tips:
* IF YOU HAVE NOT DONE SO ALREADY…BE SURE TO COVER EXPOSED PIPES TO REDUCE THE THREAT OF FROZEN PIPES OR PIPE BURSTS.
* ENSURE YOUR FURNACES ARE IN WORKING ORDER. FOLLOW MANUFACTURES INSTRUCTIONS OR UTILIZE A QUALIFIED TECHNICIAN TO ENSURE PROPER AND SAFE OPERATION OF YOUR FURNACE.
* NEVER VENTURE OUTDOORS WITHOUT WEARING GLOVES…A HAT AND SEVERAL LAYERS OF CLOTHING. * RUN WATER AT A TRICKLE AND KEEP CABINET DOORS OPEN TO PREVENT PIPES FROM FREEZING.
* NEVER USE A STOVE OR OVEN TO HEAT YOUR HOME OR USE AN OPEN FLAME TO MELT FROZEN PIPES. MANY HOUSE FIRES RESULT FROM THESE PRACTICES.
* NEVER USE A GENERATOR NEAR OR INSIDE YOUR HOME. CARBON MONOXIDE POISONING IS DEADLY. CHECK OR INSTALL CARBON MONOXIDE DETECTORS.
* CHECK TIRE PRESSURE AND YOUR CAR BATTERY. BE SURE YOUR CAR HAS A WINTER SAFETY KIT THAT INCLUDES A BLANKET…WARM CLOTHES AND GLOVES IN CASE YOUR CAR BREAKS DOWN OR BECOMES STRANDED.
* TAKE EXTRA STEPS TO KEEP YOUR PETS WARM AND KNOW THEIR LIMITS TO COLD.