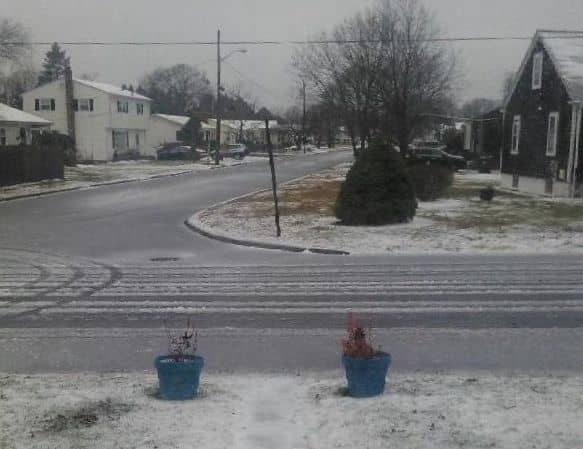 Warwick, RI — This morning's commute is a treacherous one for many Rhode Islanders dealing with the first snow of the 2015-2016 winter, with several spinouts and crashes reported across the state and in Warwick on state highways.
In between notices about spinouts on Rte. 295, Rte. 95, Rte 102, and Rte. 146, the RI DOT advised motorists to leave extra time for their morning commutes and to drive with caution.
RIPTA announced winter service alerts for Routes 27 & 87:
Route 87: Service to Morin Heights Suspended. Trips will stay on Cass Avenue. Regular Service to Fairmount Area.
Route 27: Service to Hillcrest Apts. Suspended.
Also, a winter weather advisory from the National Weather Service remains in effect for the area through 7 p.m. tonight, with freezing rain throughout the afternoon, and the possibility of downed trees and utility lines, potentially resulting in power outages.