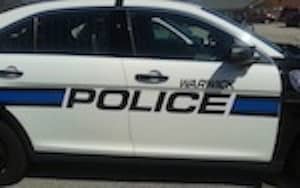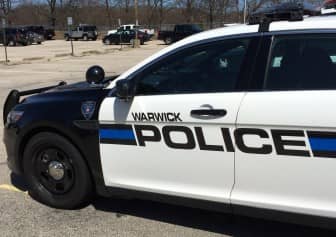 Warwick, RI – A 49-year-old woman tried taking the rap for her 68-year-old mother after the older woman drove into a tree while driving drunk late Sept. 19, landing both women in handcuffs.
When officers arrived at 931 Narragansett Parkway at 11:54 p.m., they found a black 2001 Ford Taurus that had hit a tree. The Taurus's front driver's side was completely crushed into the tree, according to Officer Thomas Duncan's report.
The woman nearby, Rochelle Silva, 49, of 11 Benedict Road, Warwick, told officers she'd been driving the car when she attempted to pick something up from the floor and lost control.
Duncan spoke with several other witnesses to the crash, who told him that an older woman with white hair had actually been driving the car when it crashed into the tree.
A woman said when she heard the crash and stepped outside, the white-haired woman had been in the driver's seat, gunning the accelerator on Taurus as a man tried to push it off the tree.
A second car driven by a man was nearby, the witness said, and a younger woman got out of that car and pulled the older woman out of the Taurus and into the second car, which drove away. The younger woman stood by the Taurus waiting for police to arrive, the witness said.
Duncan also interviewed the second driver identified by witnesses, Rochelle's husband, John. He said his mother-in-law, Carol Berard, 68, of 171 Lane Four, Warwick, had arrived at their home earlier that night upset and visibly drunk.
John said Berard had stayed an hour then decided to leave, although John told her she shouldn't drive. John and his wife then followed in their own car to make sure she got home safely, and saw Berard hit the tree with her car.
After hearing John's story, Duncan arrested Rochelle, charging her with obstructing a police officer.
Duncan also spoke to Berard, asking if she had in fact been driving.
"Yes, I was driving the f***ing car. What's it to ya?" Berard answered, according to Duncan's report. Duncan noted her breath smelled strongly of alcohol, than her eyes were bloodshot and watery.
Berard refused to take any sobriety tests, and struck Duncan's chest, then hit his left arm before he could restrain her, the officer reported. He handcuffed and arrested her as well.
Both women were transported to Warwick Police Headquarters at 99 Veterans Memorial Drive for processing. Berard, who was combative during the drive and threatening police and herself, could not be processed. She was transported to Kent County Hospital for detox treatment, where she was placed in restraints, according to the report.
The Taurus was towed from the scene by Joe's Towing.