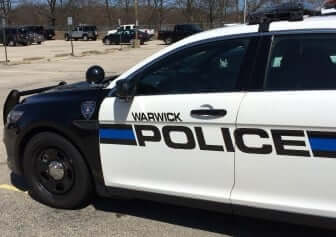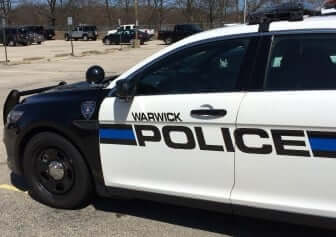 WARWICK, RI — Warwick Police arrested a Cranston man sleeping in a D'Angelos booth at 80 Lambert Lind Highway Aug. 3 after learning the D'Angelo's napper was wanted for a missed 2010 hearing.
Officer Jonathan DiPietro eventually identified the man as Terry Dunbar, 46, of 11 Rawlinson Ave., Cranston, RI, who had a bench warrant for failing to appear in Third District Superior Court on a breaking and entering charge. News of the warrant altered the officers' initial intent to transport him to a hospital for detox treatment into an arrest on the warrant, then delivery to the Adult Correctional Institutes in Cranston, RI, to wait his delayed court appearance.
DiPietro initially arrived at the sandwich shop for a report of a man who had fallen asleep in a booth, with the reporting caller requesting a check of his condition. The caller told police a man with a black shirt and basketball shorts had entered the shop, sat down, and, "passed out" in the seat.
DiPietro arrived and found the man, Dunbar, still asleep in his seat. He lightly tapped his shoulder, waking him. Dunbar did not wake in a good mood, according to the report. "He immediately became confrontational and uncooperative," DiPietro wrote in his report. The officer reported an odor of alcohol on the man's breath and that his speech was slurred. At one point, when the man stood up from his seat, he nearly fell forward and was unsteady on his feet.
Dunbar refused to tell DiPietro his name, address, how he got there or to provide the name of someone who could take him home. DiPietro and another officer each took one of Dunbar's arms, handcuffed him and placed him in a cruiser, intending to transport him to a local hospital for detox. When they identified him and discovered the warrant, they instead took him to Warwick Police Headquarters, 99 Veterans Memorial Drive, Warwick, and processed him on the warrant, then transferred him to the ACI to wait on the late court hearing.
The D'Angelo's manager told DiPietro that Dunbar regularly visits the sandwich shop and plays music on his phone loudly, disturbing other customers. He asked that Dunbar be issued a no-trespass order for the shop. DiPietro obliged, and informed Dunbar.