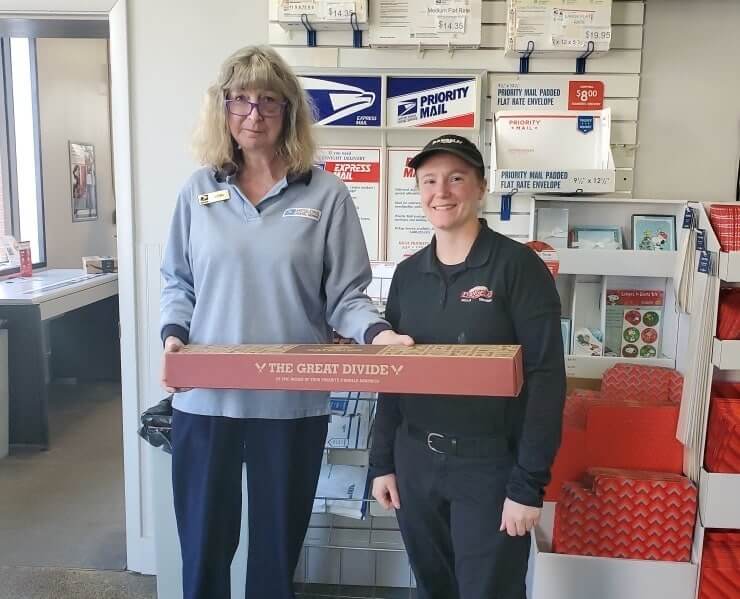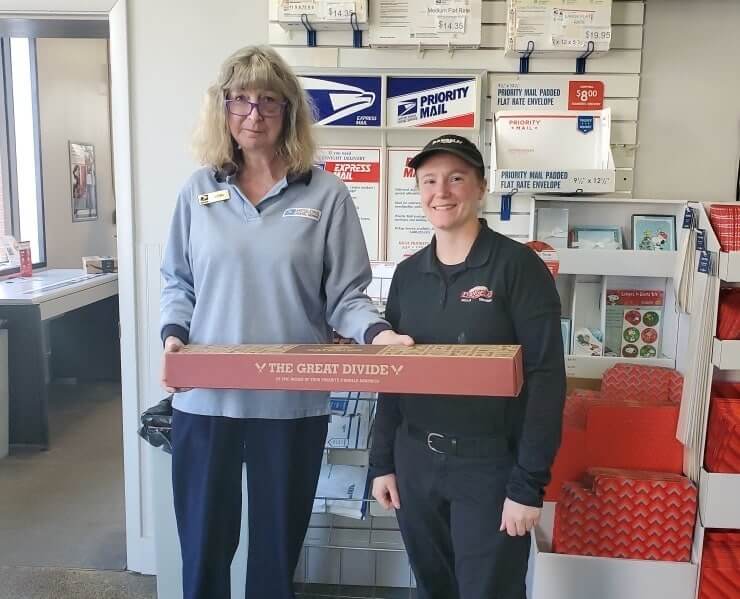 WARWICK, RI — D'Angelo Grilled Sandwiches made surprise deliveries of 29" Great Divide sandwiches to New England delivery workers early this month, including local post offices.
The 29″ Great Divide – on the sandwich shop's catering menu – is enough to feed a family. The giveaway served as a "thank you" to the very people who make sure packages reach their destinations every day and who are extremely valued members of the communities they serve, according to a statement from the company.
"This month we used the 29″ Great Divide Giveaway program as a way of showing our appreciation for the people who work so hard, especially during the holiday season, to make sure that others receive what they need when they need it," said President of D'Angelo Grilled Sandwiches Tom Sterrett.