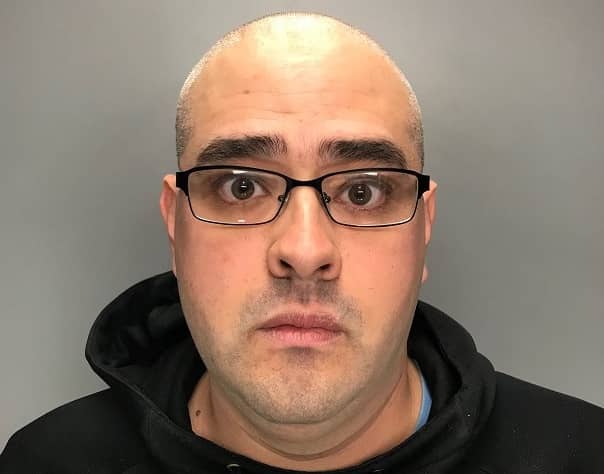 PROVIDENCE – A Connecticut little league vice president and coach arrested by RI troopers Jan. 25, and charged in state court with indecent solicitation of a child and disseminating and possessing child pornography, was re-arrested Wednesday at his home on federal charges stemming from his actions.
Christopher Merchant, of 259 Water St., Canterbury, CT, was arrested at his home and appeared in U.S. District Court before Magistrate Judge Patricia A. Sullivan on a federal criminal complaint charging him with interstate travel to engage in illicit sexual activity, transfer of obscene material to a person under the age of 16 years, receipt of child pornography, and possession of child pornography. He was ordered detained in federal custody.
The federal charges brought today are announced by United States Attorney Aaron L. Weisman, Lieutenant Colonel Kevin M. Barry, Acting Superintendent of the Rhode Island State Police, and Homeland Security Investigations Special Agent in Charge Peter C. Fitzhugh.
The case is being prosecuted by Assistant U.S. Attorney John P. McAdams.