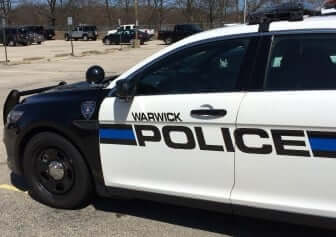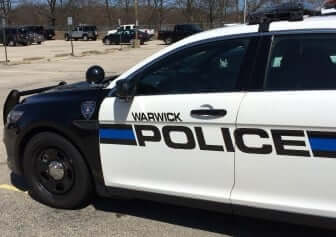 WARWICK, RI — On Dec. 10 at 11:48 p.m., Warwick Police were called to 1329 West Shore Road for a Red 2014 Chevy Equinox that had crashed into a parked, unoccupied 2005 Toyota Camry, where they arrested the driver on a DUI charge.
When officer Keara Enos arrived, a Warwick Fire Department crew had already arrived and were screening the driver, Samantha Slater, 40, of 29 England St., Cumberland, RI, for injuries, according to the officer's report.
Neighborhood witnesses told Enos they had heard a loud crash outside, and found Slater standing her her crashed car. Slater approached them and profusely apologized for the crash, according to the officer's report.
Slater declined medical attention and transport by WFD personnel. When questioned about what happened, Slater, who appeared upset, told Enos she didn't know. She said she had been going home from a friend's house in Providence, Enos reported.
As they spoke, Enos reported a smell of alcohol on her breath, and noted her eyes were bloodshot. The officer also reported a smell of marijuana from the car. When asked if she had been drinking, Slater told her she had drank four beers and a shot of Kahlua.
During a series of sobriety tests, Slater demonstrated a lack of smooth pursuit and involuntary movement in her vision, stepped off-line and lost her balance and footing during a walk and turn test, and was unable to balance on one foot as instructed.
A search of Slater's belongings turned up 9.7 grams of marijuana, for which she did not possess a medical marijuana card.
Enos arrested Slater on suspicion of driving under the influence of alcohol, and transported her to Warwick Police Headquarters, 99 Veterans Memorial Drive, where she registered .145 and .151 on successive blood alcohol breath tests.
Enos charged Slater with DUI, .15 or greater, first offense, and cited her for marijuana possession, 1 ounce or less, first offense, as well as for failing to maintain control of her vehicle.